Update from India
BRCGS attends CII Conference on Food Processing and Dairy in New Delhi

It was a pleasure to be part of a panel discussion at the CII Conference on Food Processing & Dairy: Solutions, Service & Sustainability in New Delhi. Exploring the topic of New Markets for Processed Food, the panel focused what entrepreneurs should do when exploring new markets. While the other panellists like Mr Hitin Suri, MD, Suri Agrofresh Pvt Ltd, Mr K V S Sidhu, MD, Patiala Horticulture Pvt Ltd, Dr V R Tijare, GM, Venkys India Ltd and Mr Onkare Gowda, Head, Buhler India touched on different aspects, my focus was on quality. Here are 5 key takeaways I shared based on our experience in India.

• For those wanting to tap the Indian market: Be ready to adapt as the Indian consumer is constantly evolving. The Indian consumer now demands both quality and sophistication.
• For those wanting to tap into the international market: Pick and choose a few markets you want to begin with. Focus on developing products for these specific markets as you not only need to meet the taste requirements, you also need to focus on quality and production standards as well.
• Plant design: Design your production unit to meet GFSI Standards. Changes later will cost you more and it's better to incorporate quality aspects into the plant design.
• Get rid of the Jugaad culture: Jugaad or a flexible approach doesn't work in food production units. Entrepreneurs setting up manufacturing units need to focus on robust processes and procedures to produce quality output.
• Softer issues are coming to the fore: In our audits we have started seeing non-conformances related to training, PPE usage, senior management commitment coming to the fore now instead of just infrastructure issues. Another prominent aspect being highlighted is the emergence (or the lack of) a food safety culture. BRCGS' Food Safety Culture Excellence module is a good way to help organisations understand what other aspects need to be focused on other than training. 
Benz Thomas, BRCGS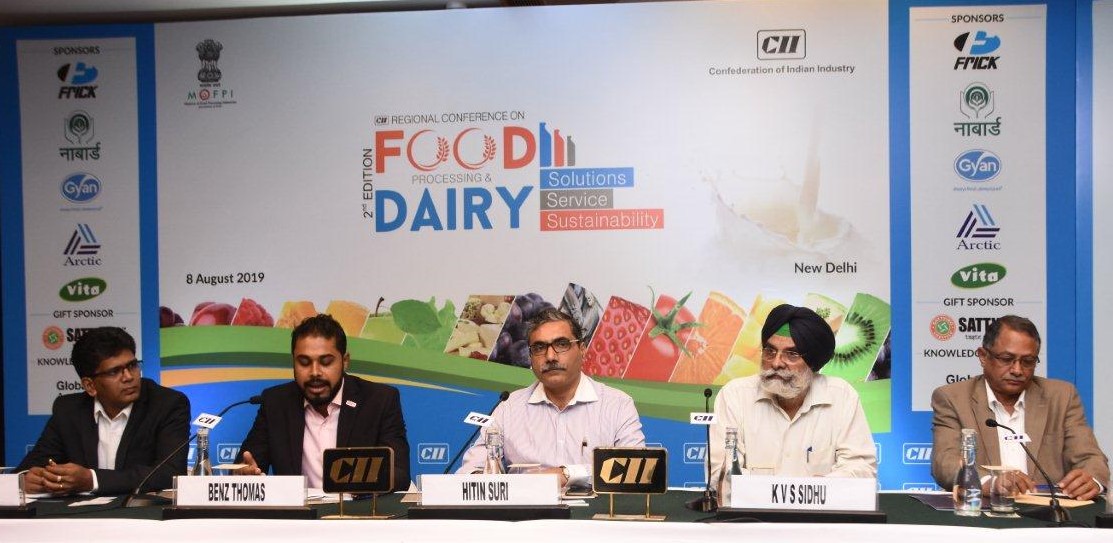 If you would like to discuss with Benz Thomas his thoughts and views, or ask about training, email us at enquiries@brcgs.com.
BRCGS now offers in-house training for sites in India and the SAARC Region

BRCGS is making sure that transition between Packaging and Packaging Materials Issue 5 and Packaging Materials Issue 6 is seamless and smooth and our branch in India conducted Train The Trainer (TTT) course in New Delhi. A total of 6 Trainers participated in the course from 17 September to 19 September 2019. With this TTT, BRCGS is now able to offer one day site conversion courses and two-day site training in India for the Packaging Standard.
If you would like to organise an inhouse training in your manufacturing unit then drop us an email at Virender.kumar@brcgs.com