FOod safety culture excellence
While we adjust to the 'new normal' and focus on business restart, consumer and customer confidence remains non-negotiable. Food safety is not just a technical problem, it also has a major behavioural component, as the culture of an organisation reflects what employees really think, how they feel, and ultimately how they act. It is therefore an essential component of effective food safety management.
The European Commission recently published a draft revision of Regulation (EC) No 852/2004 that now includes food safety culture as a general principle. Recognising the important role that culture plays in effective food safety management, the new requirements will align regulation with the evolving expectations of consumers and trade partners and drives businesses to commit to culture improvements. The revised regulation is expected to be adopted within the next few months.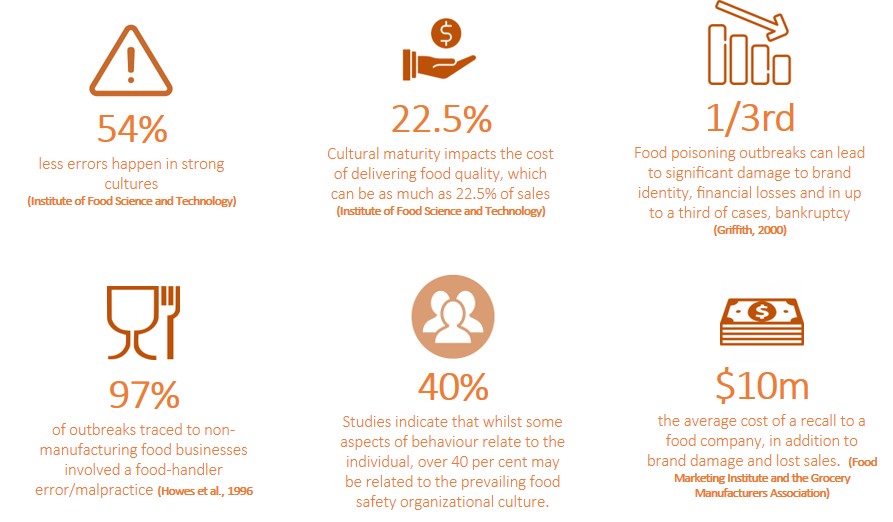 The unprecedented circumstances caused by the pandemic are presenting new risks and challenges. Food production, distribution and retail services are facing radical shifts in demand that are placing them under significant strain, while they operate in more restrictive working environments and potential labour shortages. These operational challenges can lead to increased compliance risks across many areas of operations including health & safety, environment, and food safety.
BRCGS was the first organisation to include culture requirements in our Standards, a position now adopted by GFSI and likely to be included in the next benchmarking document.  However, the lack of a culture plan is also the main non-conformity found in sites. A growing number of companies are also taking a greater interest in cultural performance as they seek additional assurance from their suppliers.  
Company culture is complicated, but measuring it and understanding it doesn't have to be. BRCGS has partnered with TSI, Taylor Shannon International (TSI), an industry leader in the field of food safety, management, education and organisational culture, to develop BRCGS Food Safety Culture Excellence (FSCE). It is an assessment tool that enables you to capture cultural data and use it to improve. The module is available in 51 languages and applicable to any business, not just BRCGS certified sites.
"One Score, Four Categories, 20 Dimensions"
The BRCGS Food Safety Culture Excellence assessment is based on the following structure:

It follows 4 simple steps; Preparation, Assessment, Reporting, and Assessment. For more information, you can view a wide range of supporting information including sample reports, an action plan template, implementation manual, product brochure, videos, and a webinar.
If you have any questions, or want to discuss the tool in more detail, contact our team who will be able to provide advice and guidance at contactus@brcgs.com
More information: