Standards Development Process
Our Global Standards provide the framework for companies to easily fulfill their legal obligations to product quality safety and provide protection for the end consumer as well as their own brand, based on standardised quality, safety and operational criteria. The process follows an agreed development path.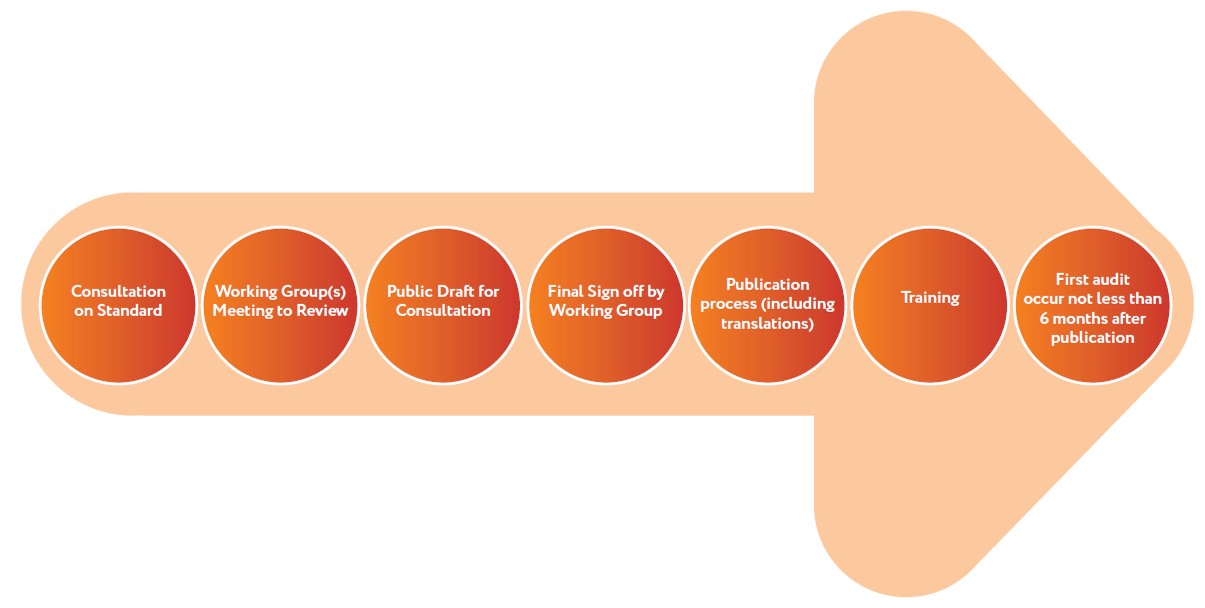 Technical input into our Standards is managed through Technical Advisory Committees, consisting of industry representatives. These committees provide a forum for input from various bodies and individuals, for example manufacturing trade associations, retailers and food service companies, regulatory bodies, accreditation bodies, certification bodies, and sector experts. 

Read further information on our structure and governance.