Food Safety
Global Standard Food Safety Issue 8 Additional Module 10 GLOBAL G.A.P. Chain of Custody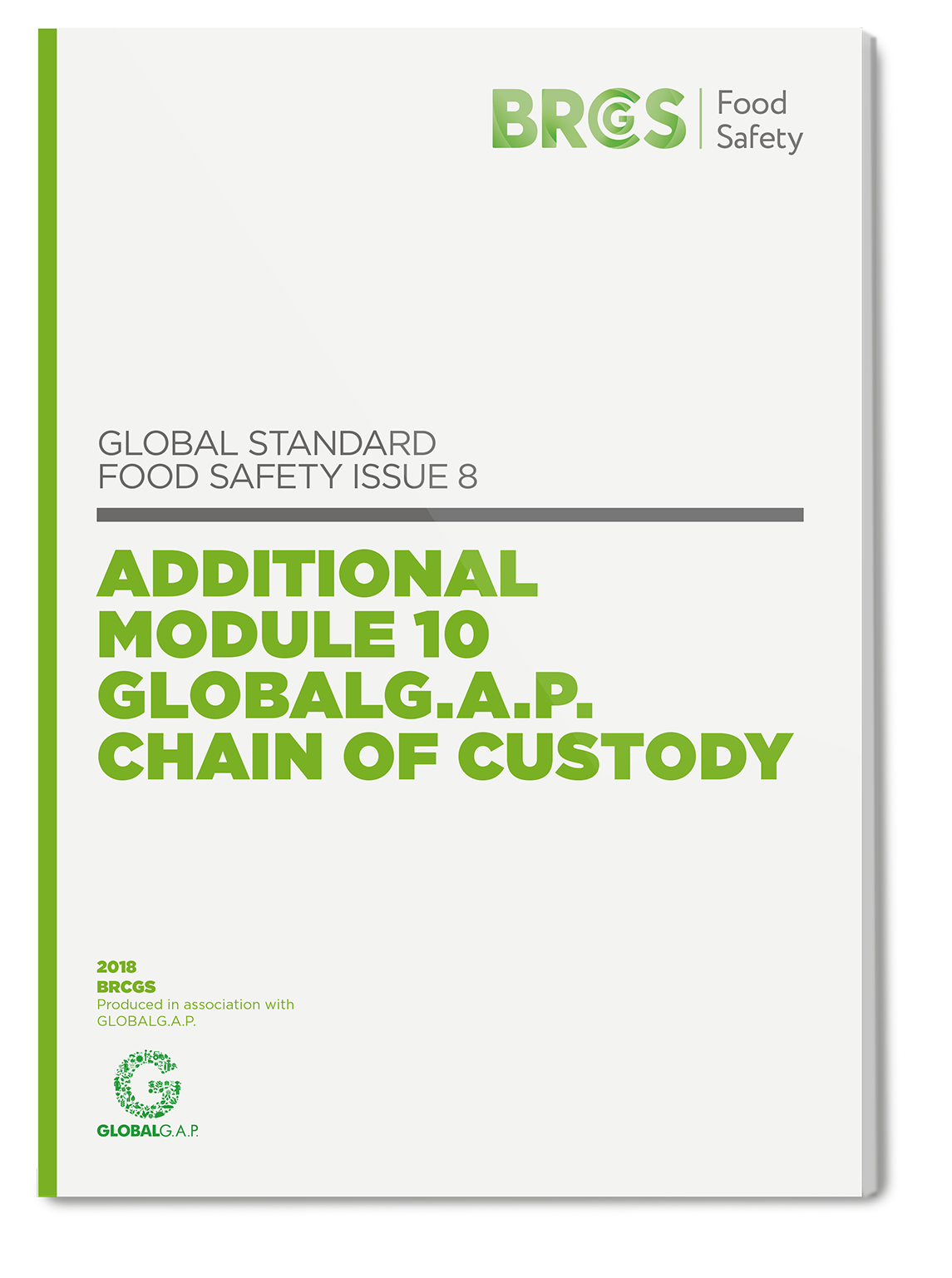 Sku:978-1-78490-358-9

Size:A4

Published:17 January 2019

Author:BRCGS

Publisher:BRCGS
This module is applicable to food producers and manufacturers packing fresh produce who wish to make a claim of origination from a GLOBALG.A.P. Integrated Farm Assurance (IFA) certified producer or producer group. GLOBALG.A.P. Chain of Custody (CoC) certification ensures that produce is fully traceable and segregated throughout the supply chain. This module does not currently include aquaculture or livestock. GLOBALG.A.P.'s Chain of Custody Standard General
Regulations Version 5.0 and the GLOBALG.A.P.'s Chain of Custody Standard Control Points and
Compliance Criteria Version 5.0 must also be referenced.
The scope of the CoC certification covers the handling, storage and trading process of the GLOBALG.A.P. certified produce from the farm to the retail distribution centre. Each company that is legally responsible for the production, packing, trading, transport or sales of GLOBALG.A.P. certified produce shall be included in the CoC certification.
The CoC certified entities and companies may be producers, processors, packers, traders, brokers, wholesalers, retail distribution centres and the subcontractors (service providers) of these companies.