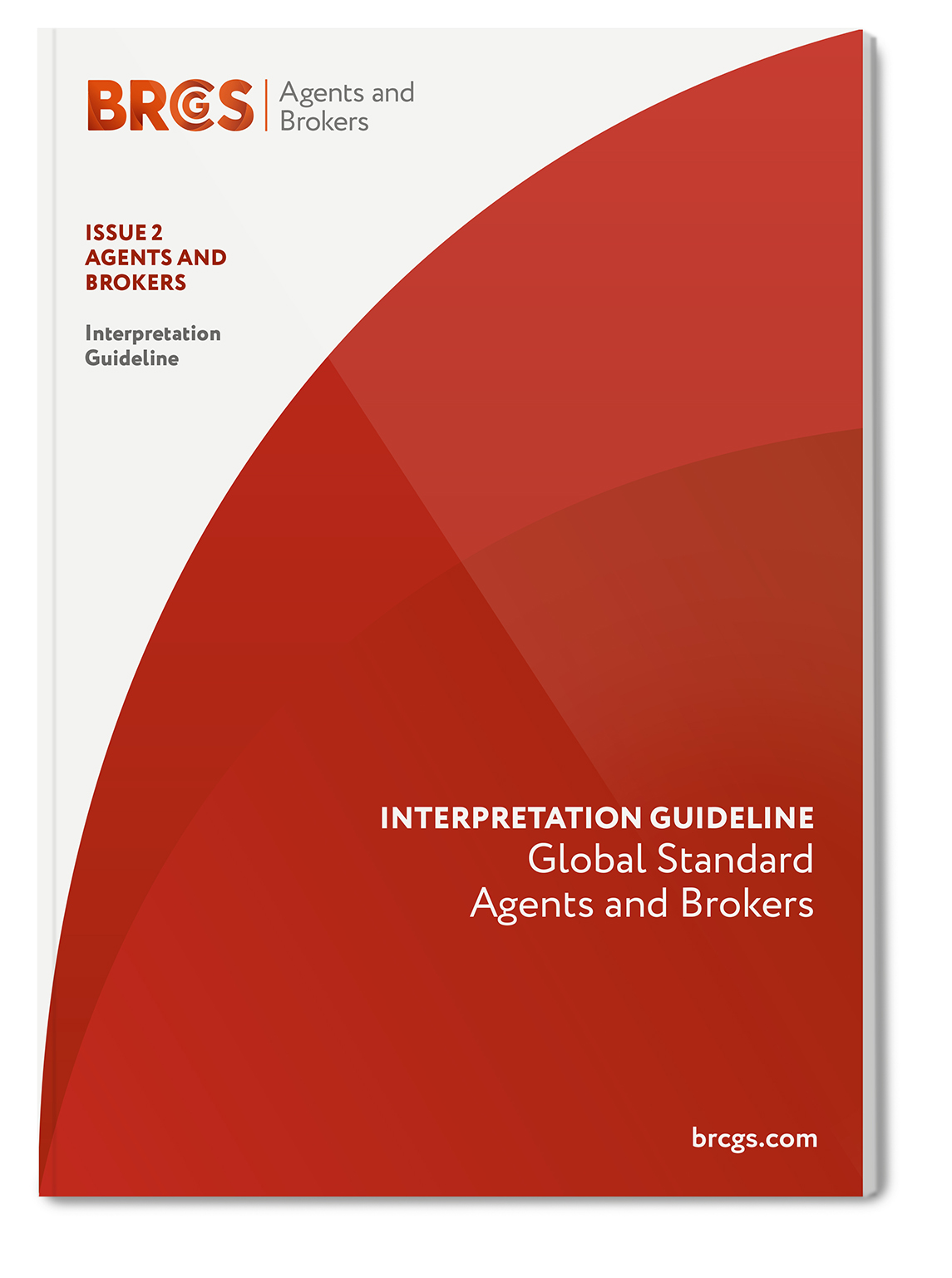 Global Standard for Agents and Brokers (Issue 2) Interpretation Guideline
SKU: 978-1-78490-327-5

Publish Date: 01 October 2017

Size: A4

Publisher: BRCGS
This Interpretation Guideline is designed to accompany the Standard and should be read in conjunction with it. The full details of the certification process and protocol are contained within the Standard. This document helps in the understanding of each requirement of the Standard and identifies methods of compliance.
The contents of the guideline are designed to help interpret the Standard across all product categories; however, the exact requirements for any particular product, process or site will be specific to that industry sector and situation. Users of the guideline are therefore cautioned not to rely solely on the information provided in the guideline, but also to reconfirm needs on a product-by-product basis. Both legislative and voluntary safety requirements change frequently, highlighting the need for regular checks of precise requirements.
While adherence to the guideline does not specifically form part of the requirements to achieve certification to the Standard (i.e. adherence does not form part of the audit requirements), companies will need to demonstrate they have taken account of the topics addressed within this guideline.