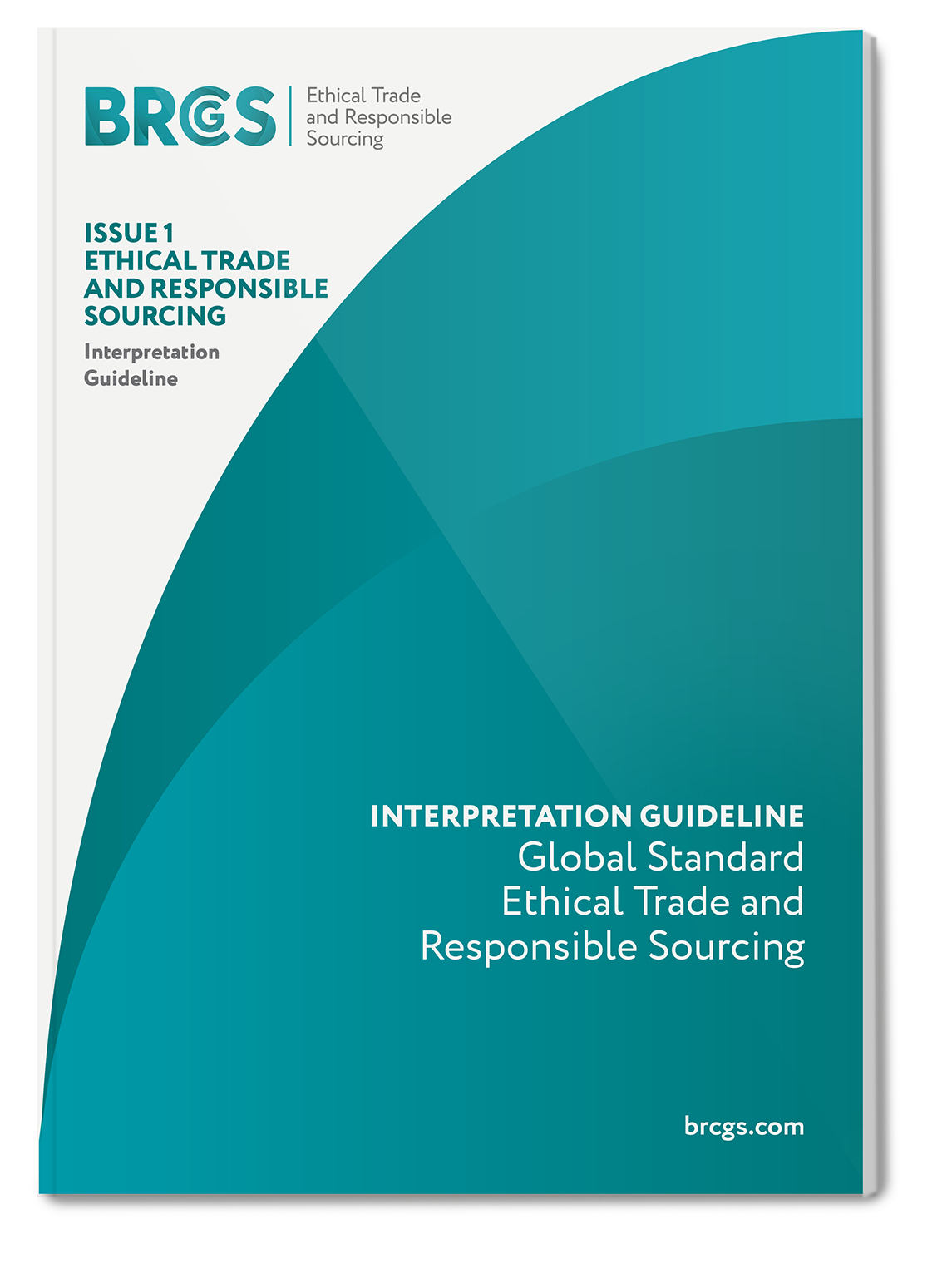 BRCGS ETHICAL TRADE AND RESPONSIBLE SOURCING ISSUE 1 INTERPRETATION GUIDELINE
SKU: 978-1-78490-405-0

Publish Date: 21 November 2019

Size: A4

Publisher: BRCGS
Welcome to the interpretation guideline for the first issue of the Global Standard for Ethical Trade and Responsible Sourcing. The interpretation guideline is designed to provide an accompaniment to Issue 1 of the Standard and any updates forming the 'normative documents' (documents that form part of and explain the audit process) all of which are available on the BRCGS website.
This document is designed to assist the reader's understanding of each requirement of the Standard and identifies examples of methods of compliance. These examples are given to explain the type of documents, procedures and level of detail that would be required by a social compliance audit team.
The contents of the guideline are designed to help interpret the Standard. However, the exact requirements for a site will be specific to that location and situation. Users of the guideline are therefore cautioned not to rely solely on the information provided here, but also to reconfirm needs on a site basis. Both legislative and voluntary ethical trade and responsible sourcing requirements change frequently, highlighting the need for regular checks of precise requirements.
While adherence to the guideline does not specifically form a part of the requirement to achieve a grade and/or certification to the Standard (i.e., the guideline does not form part of the audit requirements), sites will need to demonstrate that they have taken account of the topics addressed within this guideline. Examples are given as points to consider but should always be used in the correct context relevant to the site. Practices should be able to withstand challenge by an audit team and be in line with good industry practices.
Achieving compliance to a requirement is based on evidence collected by the audit team, including observations made and worker interviews undertaken during the audit, and on the ethical trade and responsible sourcing procedures expected. The level of non-conformity assigned by an audit team against a requirement of the Standard is an objective judgement with respect to severity and risk and is based on the evidence seen during the audit and independently verified by the certification body management.