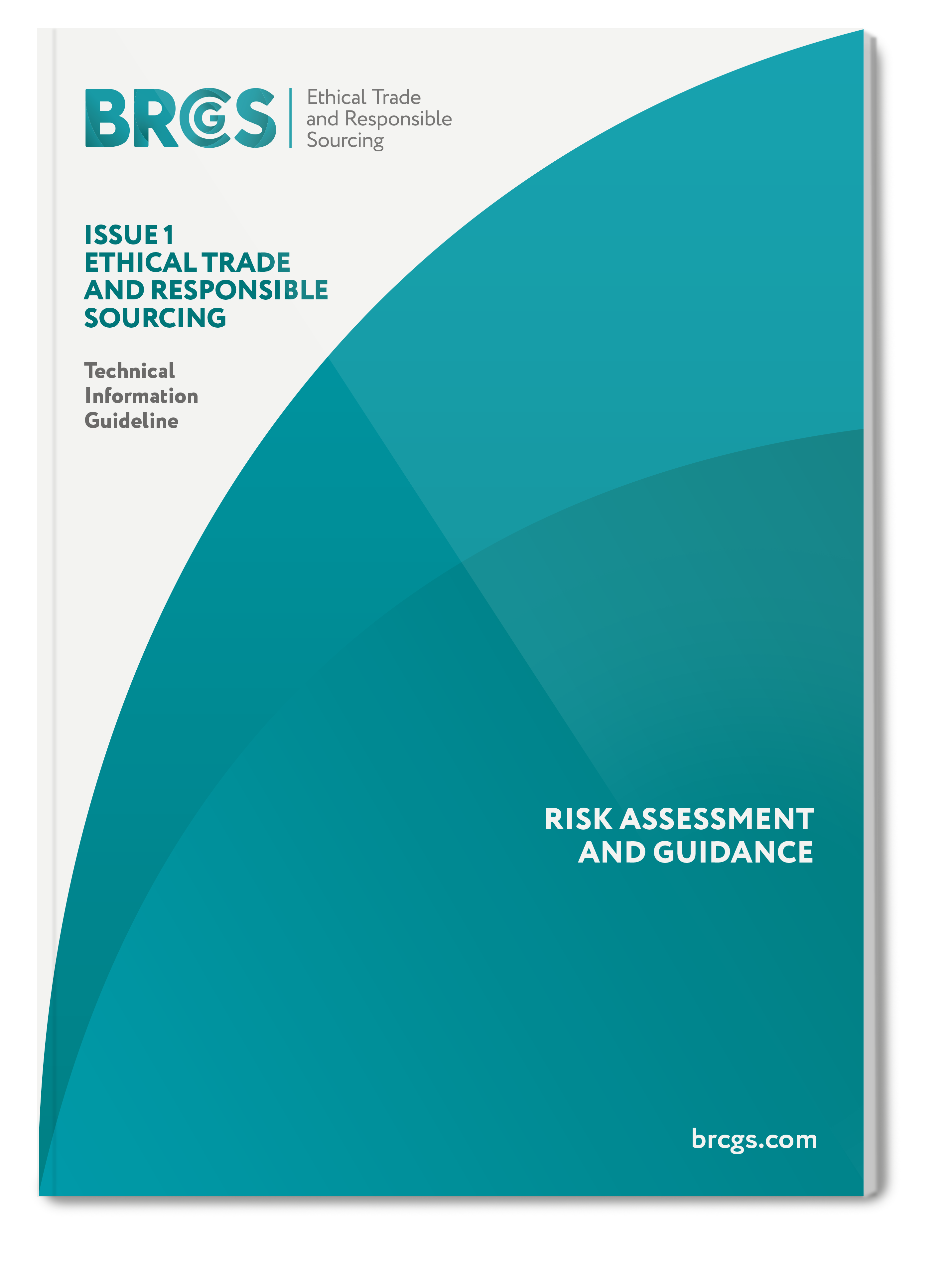 Global Standard for Ethical Trade & Responsible Sourcing Issue 1
SKU: 978-1-78490-396-1

Publish Date: 01 August 2019

Size: A4

Publisher: BRCGS
Welcome to the first issue of the BRCGS Standard for Ethical Trade and Responsible Sourcing. The Standard has been developed to enable suppliers to demonstrate that the goods and/or services that they sell are produced ethically and that raw materials are sourced responsibly.
Rather than being a pass or fail approach, the Standard provides the framework for an evaluation of the management system of an organisation and its capability and capacity to deliver against the principles of ethical trade and responsible sourcing.
The Standard has been developed to specify the ethical trade and responsible sourcing criteria required to be in place on a site to fulfil their legal and moral obligations towards their workers. The format and content of the Standard is designed to allow an assessment of a company's premises, operational systems and procedures by a competent third party – the certification body – against the requirements of the Standard and in accordance with global best practice for social/ethical audits.
The Standard has been designed so that it can be delivered as a 'stand-alone' audit or alongside another BRCGS Standard. This provides an opportunity to converge the requirements of the audit process, offering sites, specifiers and certifiers the benefit of a streamlined audit as well as leveraging efficiencies in the administrative and operational processes surrounding it. In turn, it supports the objective of reducing the burden on the site and allows the focus to be directed towards the accuracy of the assessment rather than the duplicated processes that exist at the moment. Along with this converged approach, global recognition will ensure wide acceptance of the Standard and delivers on the widely supported principle of 'audited once; accepted by many'. Benchmarking to the Consumer Goods Forum's Sustainable Supply Chain Initiative helps to achieve this.
Underpinning the Standard, the best-in-class governance and compliance programme of BRCGS ensures that the Standard is applied correctly and consistently and that the certification and grading process is regulated and rigorously monitored. The level of control helps to create confidence for suppliers and buyers; it also drives consistency and overall quality of the programme.
The scope of the Standard
The Standard has been developed for application at sites where manufacturing and secondary processing/packing takes place. It is also applicable to the provision of services associated with audited sites; for example, the provision of labour.
The requirements of the Standard are derived from and formulated around six key principles. These are that:
- senior management is committed
- the management system has the necessary capacity and capability to effectively implement and uphold the requirements of this Standard
- labour standards are fair and equitable
- the workplace is safe and healthy and the welfare of workers is assured
- basic human rights are recognised and uphel
- corporate governance is effective.
It is a requirement that all suppliers undergoing a BRCGS audit to the Ethical Trade and Responsible Sourcing Standard Issue 1 have access to an official copy of this Standard.