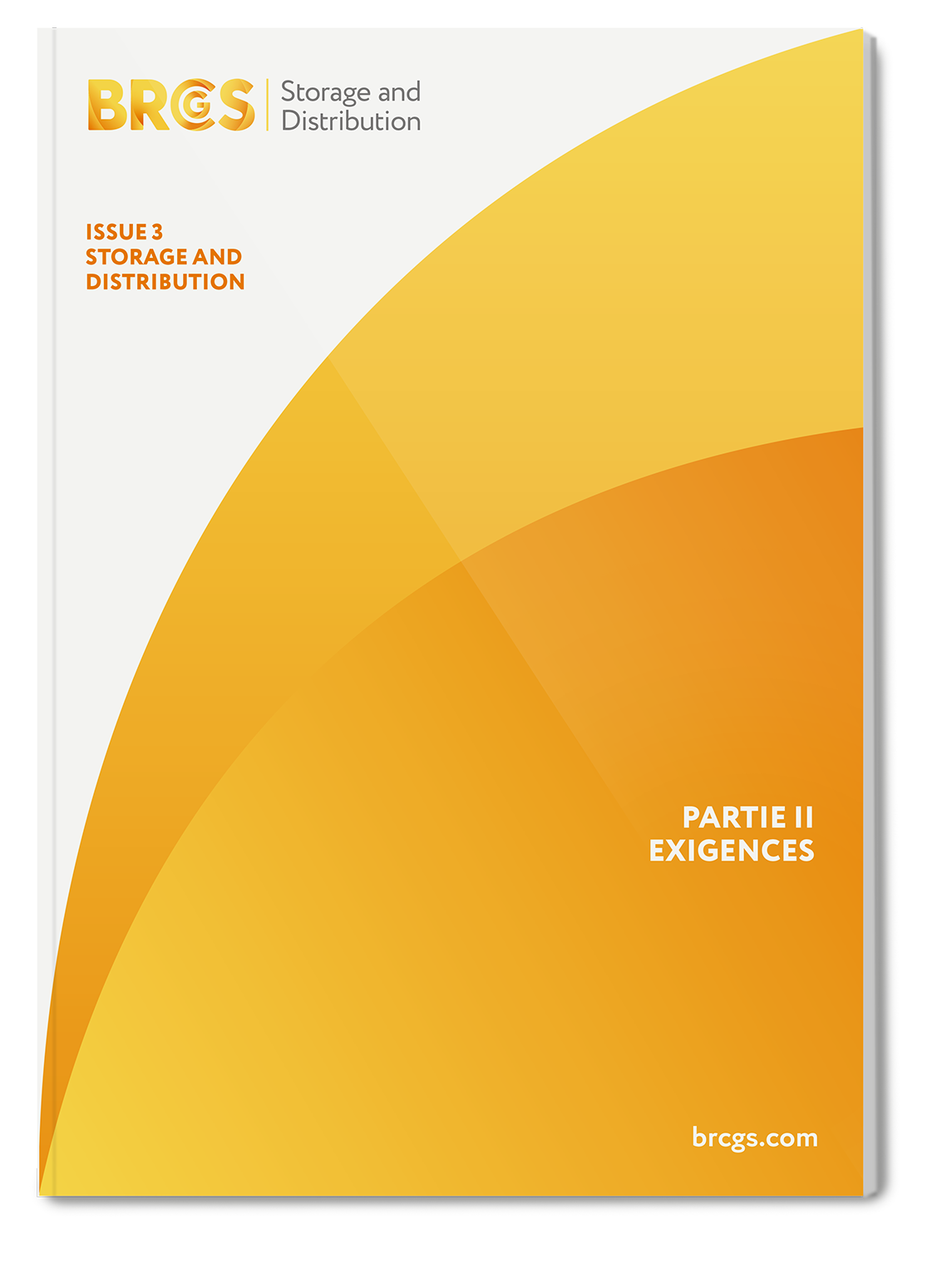 Global Standard for Storage and Distribution Issue 3 French Part 2 Requirements
SKU: 978-1-78490-399-2

Publish Date: 17 July 2019

Size: A4

Publisher: BRCGS
In 2006 BRCGS introduced the Global Standard for Storage and Distribution to complement the suite of Global Standards covering the production of food, packaging and consumer products. This Standard allows the chain of product certification to be completed, from primary processor to manufacturer, and from manufacturer to retailer (or food service company in the case of food).
Issue 3 of this Standard has been developed by a multi-stakeholder group including retailers, food service companies, industry trade associations, independent experts and certification bodies, and builds upon the experience from the previous issue.
In revising the Standard, we have attempted to develop the current requirements of the Standard to ensure that they are robust enough to meet the current industry needs. Where applicable, requirements have been aligned with those that feature in the other Global Standards published by BRCGS to ensure consistency and confidence throughout the entire supply chain.
It is a requirement that all suppliers undergoing a BRCGS audit to the Global Standard for Storage and Distribution Issue 3 have access to an official copy of this Standard.