BRCGS has recently announced a major move and rebuild of its information management service, BRCGS Participate. 
This summer, we will be launching a brand-new version of the platform and it will be hosted by LGC Assure, the parent company of BRCGS. It will still provide users with access to the BRCGS content they need, but in addition they will find more supply chain assurance content, as well as a range of features that will help them keep more organised, collaborate with their peers and find items easier.
Please see below for an outline of some key features of the new platform that will improve the user experience and a visual of what this might look like.
  -  Increased content: it will include more content from across LGC Assure in addition to all BRCGS publications.
  -  Single sign-in: Seamless access to material usually needing multiple platform log ins e.g. MYBRCGS, Directory etc.
  -  New search function: Vastly improved function to make it easier to find items of interest.
  -  Discussions: New functionality allowing online discussions with peers.
  -  Bookmarks: This functionality will help you to create your own library and easily go back to key pages.
  -  Alerts: Receive timely updates when new content had been added or updated.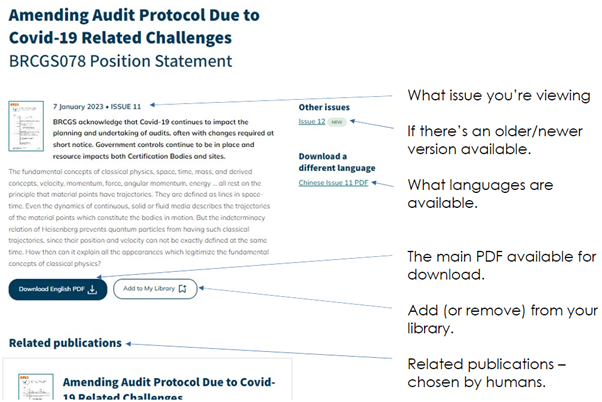 If you are from a BRCGS certificated site, an auditor, a certification body, an approved training partner or are a BRCGS consultant then access is available to you. Accessing the new Participate platform will require re-registration and further information on how to do this will be circulated nearer the time.  
The full details will be circulated as we approach the launch, including what you need to do to maintain access to Participate on the new platform. In the meantime, if you have any queries please contact us.