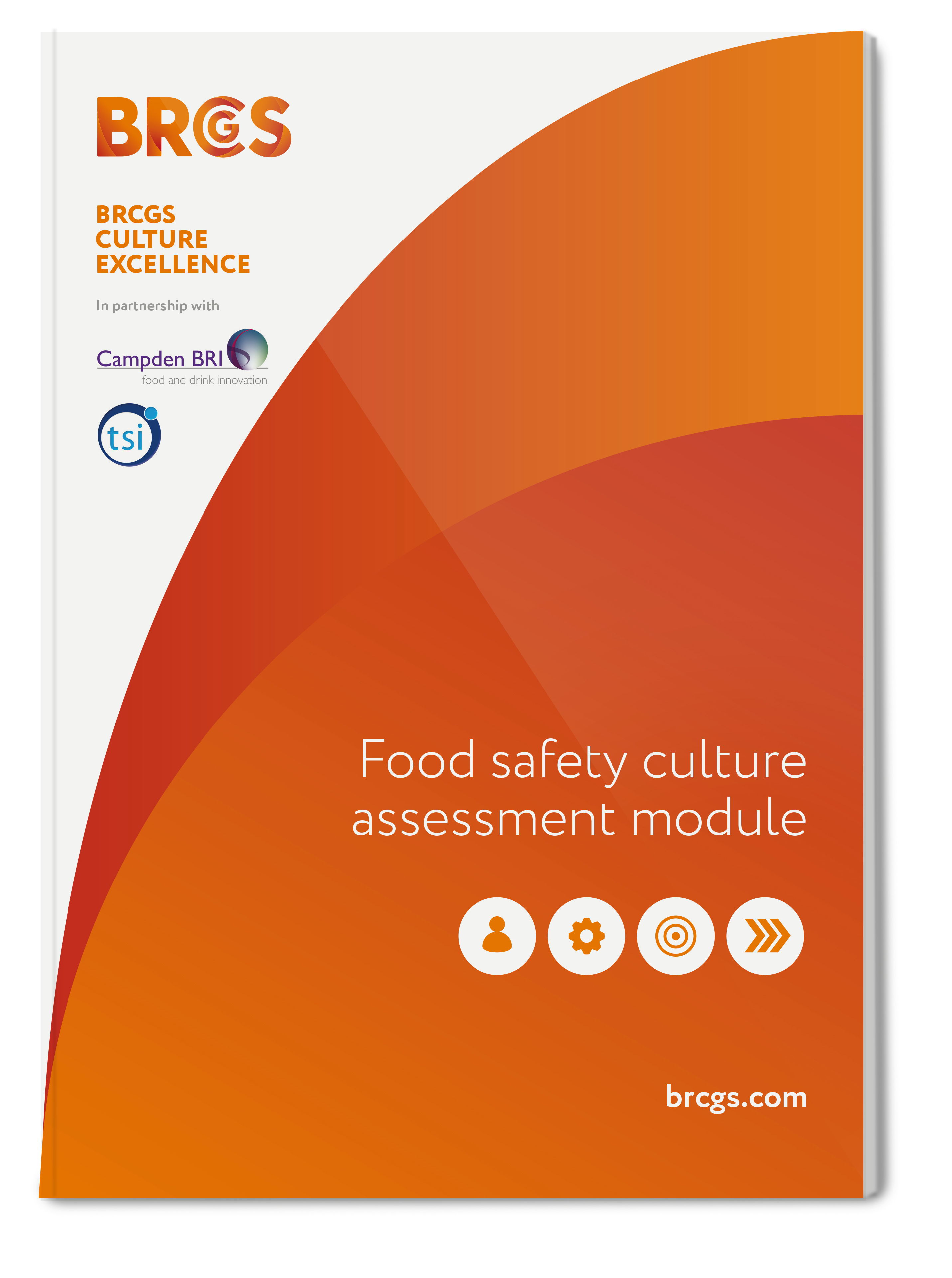 Food Safety Culture Excellence
SKU: FSCE

SideDescription: Customers who wish to purchase more than four licences to the FSCE contact sales@brcgs.com

Publish Date: 01 January 2021

Publisher: BRCGS/TSI

Format: FSCE

Language: English

Format: FSCE

Language: English
Company culture is complicated but measuring it and understanding it doesn't have to be. BRCGS has partnered with Taylor Shannon International (TSI), an industry leader in the field of food safety, management, education and organisational culture, to develop BRCGS Food Safety Culture Excellence (FSCE). This assessment tool enables you to capture cultural data and use it to make improvements.
FSCE is easy to use:
1 Answer a short assessment in categories relating to food safety across your organisation (you can chose to answer the questions in one of 51 languages)
2 A report pinpointing your strengths and weaknesses is uploaded to the BRCGS Directory by TSI
3 Read the results and set out an improvement plan
4 Follow the plan and strengthen culture within your organisation
The benefits include:
- Providing real insight into staff opinion, attitude, and behaviour
- Providing multi-site businesses with a benchmarking tool
- Complementing your existing audit programme with a behaviour-based approach
- Strengthening your reputation through a proactive approach to food safety culture
- Measuring the impact of training, systems, and other initiatives
- Evaluating return on investment
- Developing supply chain awareness and supporting partnerships built on increased confidence
Using this tool you can demonstrate you have assessed your food safety and quality culture and as a result have prepared a plan to improve and strengthen culture within your organisation. This is critical for any manufacturing site, your customers and the consumer.
If you have any questions, or want to discuss the tool in more detail, contact our team who will be able to provide advice and guidance - contactus@brcgs.com.
More Information: