2021 is your year to focus on a key objective: how to improve ethical trade and responsible sourcing.
Why? The COVID-19 pandemic has supercharged shifts in consumer behaviour, whilst simultaneously putting people in the global supply chain at risk.
And whilst an ethical sourcing policy is going to help you define your objectives, you need tangible measures to communicate performance to consumers.
Ethical trade market trends you can't ignore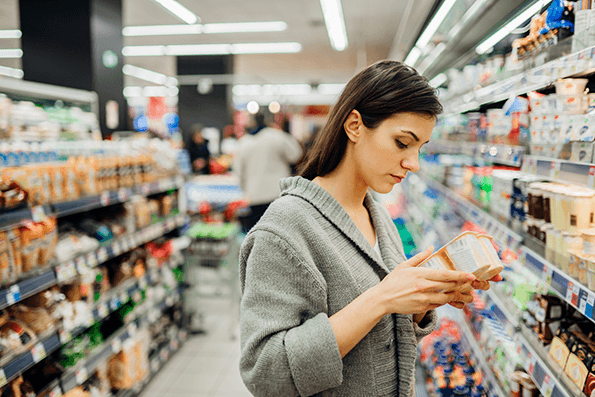 This is important because consumers have become more aware of the range of systematic inequalities in society and have reacted through shopping behaviours. For example, The Ethical Consumer Markets Report 2020 found that 27% of consumers in the UK bought Fair Trade certificate post-COVID-19, up from 15%.[1] And this trend looks set to continue. The Co-Op predicts that 32% of shoppers will be buying ethically sourced products.[2]
Therefore, responsibly and ethically sourced products are a growth area for 2021. However, the juxtaposing trend is the impact COVID-19 has had on human rights in global supply chains. The QIMA Q1 2021 Barometer Report found a 100% increase in factories ranked "Red" for critical non-compliances from H1 to H2 of 2020. Worryingly, they underline working issues and wage compliance as key areas of concern.[3]
Start with an ethical sourcing policy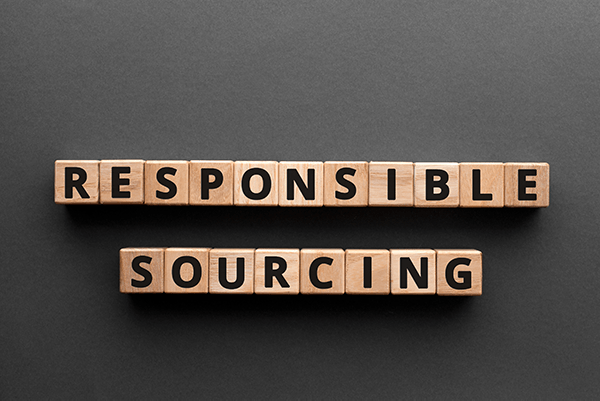 So, what are the things you need to do to improve on ethical trade?
First up, transparency.
You need to develop a culture of openness within your organisation and get buy-in from senior management. The ethical trade, responsible sourcing or fair-trade certificate that you will eventually aim for (more on this below) will interrogate your business practices and demand certain criteria. Lack of transparency and executive support will negatively affect any auditing and can also affect credibility amongst consumers.
When designing your ethical sourcing policy you will need to cover at a minimum the areas below:
Labour rights and working conditions
Child labour
Living wages
Working hours
Work in the local community
Outline what your current policies are in these areas. If you don't have a policy, say it. But make sure you set a target date for creating a policy.
For existing policies, clearly explain processes and procedures. Be as specific as you can be. For example, detail what your whistleblowing policy is, how you handle complaints and protect whistleblowers. Even better, provide measures on existing performance and set future goals, which especially helps if you don't currently have an ethical sourcing policy.
How to improve ethical trade in 2021 with BRCGS
Once you have your ethical sourcing policy – or if you already have one – you may be looking at taking the next step to responsible sourcing standards. This is where BRCGS can help.
BRCGS Ethical Trade and Responsible Sourcing is a comprehensive social compliance standard. By certifying your sites to the standard, you will show commitment to fulfilling the legal and moral obligations towards workers. This gives regulators, brands and consumers assurance that your supply chain has the highest possible ethical trade standards.
The Ethical Trade and Responsible Sourcing standard have 6 main requirements. Below, we have outlined each area and pulled out some examples of the clauses you will have to adhere to when being audited.
Senior management commitment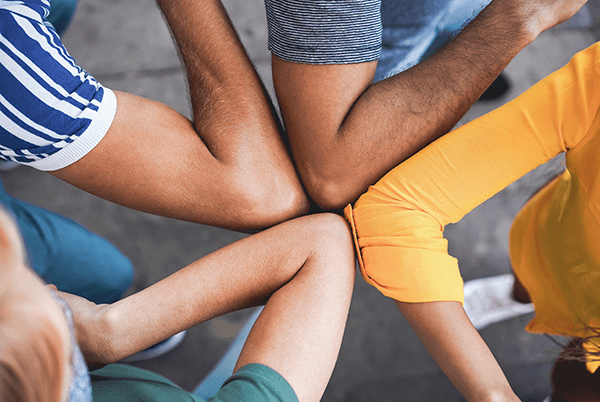 Your senior management will be fully committed, measured through the resource directed at fulfilling the standard, and how they monitor, review and correct non-conformities.
Worker engagement is also measured. You will need to show that senior management has clearly communicated to workers their rights and responsibilities in the workplace so that they can contribute towards the application of the ethical trade and responsible sourcing standards.
Ethical trade and responsible sourcing management system
This lays out how processes and procedures should be documented. They must be consistent, updated and available! Internal audits and corrective and preventative actions must also be documented in the ethical trade and responsible sourcing management system.
The Site must also show how it engages with the local community in a positive way. Plus, if any part of the production process is outsourced, you will need to ensure it does not compromise legal compliance, labour standards, health and safety or the basic human rights of workers involved.
Robust and consistent human resources practices
You must understand your recruitment process. Once employed, all employees will work under the terms and conditions of employment. Labour or social laws will not be avoided by the ongoing use of limited-term or rolling contracts.
Any prospective employees must be able to choose work freely and to be expected to incur debt or any other penalty to work on the site. Finally, children must not be employed and the working conditions of younger or more vulnerable workers are adhering to local laws and/or ILO conventions. Finally, wages and working hours will be fair.
Health and safety at work Policies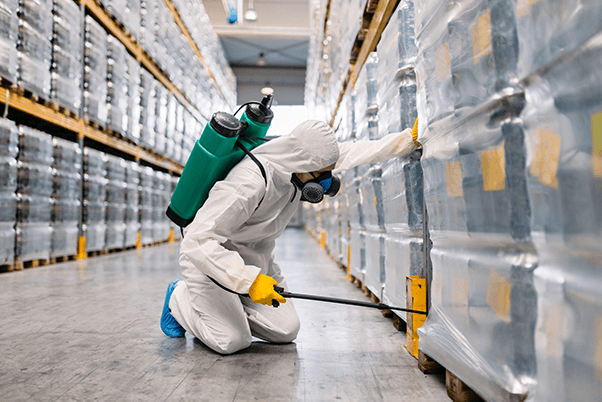 In this area, your site must show that it provides a safe and healthy working environment. Ongoing risk assessments will be undertaken so that risks and hazards can be identified. Management of risks will be effective, and where necessary, your site will provide workers with adequate training and personal protective equipment.
Respect for human rights risks
The human rights of workers will not be infringed upon. This means that your site must stop any activities that adversely affect the human rights of individuals. Labour must not be forced, and your site will show it has procedures to identify, quantify and address any risk of human trafficking.
Corporate governance
This comes back to our first point: transparency. To quote the Standard:
The site shall ensure that all workers acting on its behalf conduct their activities with honesty, transparency and professionalism, and in compliance with legal requirements.
Your site should uphold the highest levels of understanding and implementation in areas of bribery, law and business-related data.
Positive business impact
This summary of the Ethical Trade and Responsible Sourcing Standard is by no means comprehensive. The standard is an 80-page document that goes into detail on the requirements and clauses.
This means auditing your supply chain against the standard is a perfect way to improve ethical trade and show regulators, brands and consumers that your supply chain upholds worker's rights.
And the positive business impacts are well documented.
Consumers demand ethical trade and responsible sourcing
A recent YouGov study found that 66% of consumers would stop purchasing a product if they were made aware that its manufacture involved modern slavery. Plus, over 50% of consumers who were willing to pay more for products free of modern slavery across food, tea and coffee, clothing and electronics.
Ethical trade improves supply chain performance
Also, an international clothing brand found that by working with its suppliers to improve productivity and efficiency, streamline operations and up-skill workers, there has been a 26 %reduction in material waste, 12% in on-time deliveries, 6% more orders on budget and an 80% reduction in quality complaints.[4]
BRCGS Ethical Trade and Responsible Sourcing
It's clear that efforts in ethical trade and responsible sourcing will not only benefit your workers but it will also improve your business performance. A perfect way to mitigate the effects of COVID-19 and improve in 2021.
There is growing consumer demand for products to be fair trade, which is affecting regulatory policy. Achieving BRCGS Ethical Trade and Responsible Sourcing certification will show regulators, brands and consumers that you are protecting your workers and helping to improve their living standards.
If you want to find out more about the BRCGS Ethical Trade and Responsible Sourcing standard, then click here. We have a wealth of information and resources to help you on your journey.
Finally, you can learn about the new Standard from the experts through a range of online courses. Sign up to be first and to secure your place.
[1] https://www.ethicalconsumer.org/research-hub/uk-ethical-consumer-markets-report
[2] https://www.co-operative.coop/media/news-releases/conscious-consumerism-forecast-to-hit-record-highs-as-it-continues-to-rise
[3] Q1 2021 BAROMETER: 2020 in Review: Global Trade Covid Disruption Reveals Changes in Consumption Habits and Rampant Ethical Risks, as China Sourcing Beats the Odds
[4] https://www.ethicaltrade.org/sites/default/files/shared_resources/integrating_ethical_trade_principles_in_core_business_practice.pdf