Plant-based trends indicate a step-change in the global food and beverages sector. Consumer beliefs are rapidly evolving around the world, with more people motivated to adapt to plant-based diets.
The reasons are numerous and the 4 main plant-based trends will be covered in this article.
Just as important is the message that food and beverage businesses need to learn from these plant-based trends – aligning with a set of global standards that will improve supply chain assurance and gain consumer confidence in a market that is already confusing.
Increasing investment in plant-based food technology companies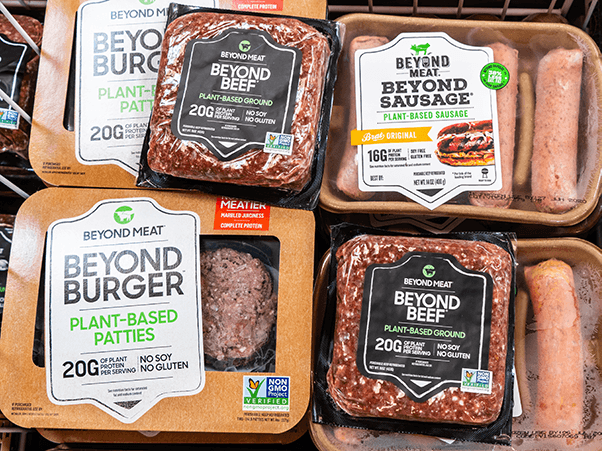 They say money is power. And if we follow the money, we see massive growth in the plant-based food and beverages sector.
Investment in plant-based technologies is breaking records and increasing at a rapid rate. The Good Food Institute fermentation state of the industry report analysed investment activity in fermentation companies devoted to alternative proteins. In 2019, venture capital funding in these companies achieved $274 million. But in the first seven months of 2020, this figure increased by over 58 per cent to $435 million.
This increase is driven by investments from the likes of Bill Gates-backed Breakthrough Energy Ventures, Temasek, Horizons Ventures, CPP Investment Board, Louis Dreyfus Co., Bunge Ventures, Kellogg, ADM Capital, Danone, Kraft Heinz, Mars, Tyson, SOSV, Viking Global, Thiel Capital, Generation Investment Management, Mayfield Fund, and Techstars.
It's clear that Venture Capitalists are driving the global increase in plant-based trends.
Additionally, we're also seeing traditional fast-food chains adopting plant-based standards. McDonald's has announced plans to partner with Beyond Meat to launch the McPlant burger. And Burger King has partnered with Impossible Foods to give customers the Impossible Burger.
Why is there such a significant increase in investment from VC's and conglomerates?
The obvious example is growing consumer demand (more on this later). And to take advantage of this, investors rightly identify that the plant-based sector needs experienced food consultants and entrepreneurs focused on manufacturing, branding and marketing, influencers, finance, and sales. After all, plant-based foods need to fit within the current food and beverages markets and supply chains.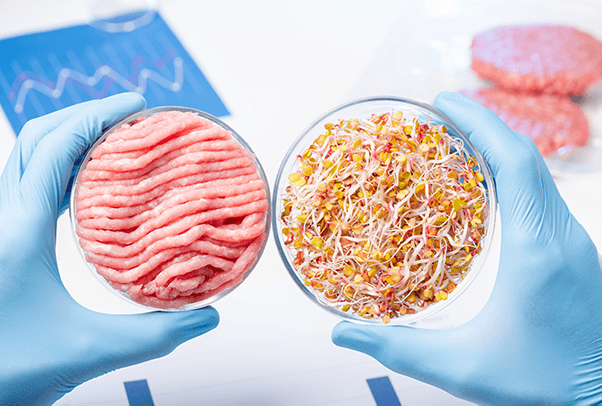 Additionally, the scientific nature of plant-based technologies – falling under the agri-food tech banner that acquired $26.1 billion of investment in 2020 – requires the best scientists and researchers to develop good-tasting food that can be produced at scale.
Investment indicates change. Yet, what is driving this shift in capital to plant-based companies?
Animal welfare pushing plant-based trends
The underlying reasons can be pinpointed to societal and geopolitical issues.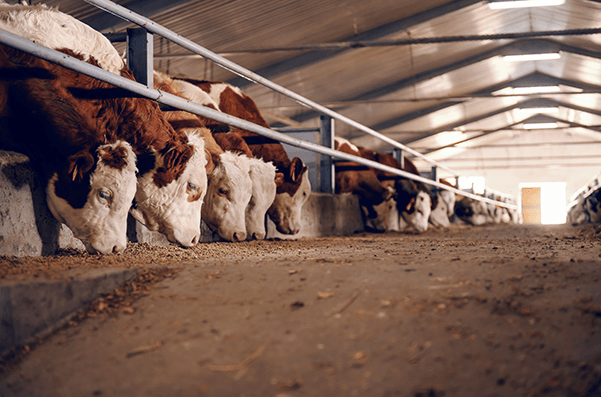 Animal welfare is the first factor in this. Documentaries like Cowspiracy have opened up public discourse on how animals are treated in the food and beverages markets. A survey of over 8,300 people by Vegan Food & Living found that over 71% of respondents changed to a vegan or plant-based diet for animal welfare reasons.
The adoption of Veganuary (350,000 people in 192 countries) supports this argument. Their sign-up survey revealed more than half of the 2020 participants took part for ethical reasons, with 37% specifically motivated to spare animals from suffering.
The influence of Climate Change
The same survey of Veganuary participants also identified that 18% of people were motivated to protect the environment. This is a reason that is hard to disentangle from the animal welfare issue as raising livestock for meat, eggs and milk is purported to generate 14.5% of global greenhouse gas emissions, the second-highest source of emissions and greater than all transportation combined. It is also reported to use about 70% of agricultural land and is one of the leading causes of deforestation, biodiversity loss, and water pollution.
This is why plant-based foods are so attractive to investors, organisations and consumers focussed on reducing the impact of human-made carbon emissions on climate change. They have a lower carbon equivalent footprint, or CO2eq – the measure for identifying how much carbon dioxide is emitted by a certain product or industry.
One study in 2018 found that the CO2eq from plant-based foods is anywhere between 10 to 50 times smaller than those from products produced by animal farming. Below, we compare the leading animal-based and plant-based foodstuffs.
| | |
| --- | --- |
| Animal-based | Plant-based |
| Beef (meat herd) – 59.6 kg CO2eq | Soybean (Brazil) – 5.kg CO2eq |
| Lamb and mutton – 24.5 kg CO2eq | Tofu – 3kg CO2eq |
| Cheese – 21.2 kg CO2eq | Quorn – 1.3kg CO2eq |
| Beef (dairy herd) – 21.1 kg CO2eq | Peas – 0.8 CO2eq |
Plant-based trends are ultimately decided by consumers
In the table above, we see some big differences in the CO2eq of these foods. Importantly, there is growing consumer awareness of these numbers and the different environmental impact of meat-based versus plant-based products.
This is why plant-based food and beverages are becoming more attractive to consumers. Plant-based foods help to solve all consumer concerns around reducing carbon emissions and deforestation, plus improving animal welfare, the leading reasons for people moving to a plant-based diet.
What's clear is consumer behaviour is changing. And food producers need to move with these trends.
What brands need to consider when producing plant-based foods
What's also clear is that consumers want to make informed choices and labelling of plant-based products is an important step in helping them do this.
However, food labelling can also be a source of confusion for customers. The industry to date has regulated itself and there has been no legal requirement on vegetarian and vegan labelling. With industry standards and certification bodies fragmented across the world, this creates more ambiguity around the quality and provenance of plant-based foods.
This can risk supply chain assurance and result in contaminated products. In February 2018, Co-Yo, an alternative dairy brand recalled many of their vegan yoghurts because they were found to contain trace amounts of milk protein. Co-Yo claimed that the contaminated material came from a third-party supplier and they were not aware of the trace contents.
Examples like this can not only damage brand reputation amongst plant-based consumers but there are real safety concerns for people allergic to dairy, which can be life-threatening.
It just underlines the importance of plant-based producers to standardise and audit their supply chains for non-conformities. Food and beverage businesses need to align with and prove successful implementation of standards that improve supply chain assurance. It is this that will improve consumer confidence in their products.
In our recent whitepaper, How a universally recognised Plant-Based standard delivers consumer and brand confidence, we address these issues in greater detail. It examines what food-producers need to consider when producing, labelling and selling plant-based foods, and why the BRCGS Plant-Based Standard will help to satisfy these plant-based trends.