Kamanie Sitaram, a HACCP/BRCGS Coordinator at FGF Brands is our latest BRCGS Professional. We had a great opportunity to ask Kamanie about her BRCGS Professional journey and how the programme has impacted her working life.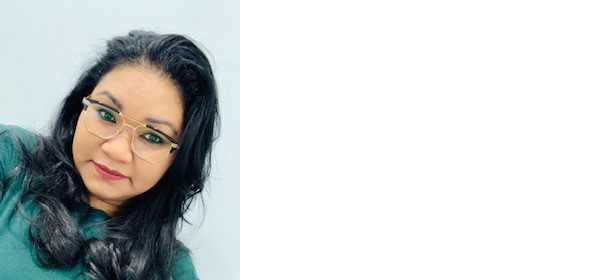 What is your current role?
I am the HACCP/BRCGS Coordinator at FGF Brands. My roles and responsibilities include: Internal Auditing of our manufacturing facilities, providing support to our teams during our second- and third-party audits/inspections and maintenance of our Food Safety Program against all customers and regulatory requirements.
Why did you join the BRCGS Professional Programme?
I strongly believe in continuing education and growth, and with my role as the HACCP/BRC Coordinator, I saw the need to have extensive knowledge in the BRCGS Standard and this programme provided that avenue for me to further enhance my knowledge in Food Safety. I joined the programme because it was important for me on a personal level to continue my studies.
In addition, having mentors like Christa and Saeid (the first BRCGS Professional) and a company that fully supports Food Safety, I was encouraged and supported through my journey of becoming the third BRCGS Professional in our company.
What value do you personally feel the BRCGS Professional certification brings to you?
It provided me with an official recognition of my knowledge and skills in Food Safety Management, which for me, is a personal accomplishment. It also provided me with recognition on a larger scale among my colleagues in the Food industry which in the long term will enhance my knowledge and experiences.
How has/will the recognition programme impact your work?
The combination of courses required to become the BRCGS Professional provided me with extensive understanding of all the concepts of BRCGS, HACCP, Validation and Verification, Risk assessment and Internal Auditing Program that is required to have an effective Food Safety Program. By obtaining this recognition, I've become more confident in my role in providing support and guidance to my colleagues on a day to day basis.
Would you have completed the component courses anyway?
I certainly would have, as they are valuable tools for anyone in the Food Industry, especially for someone in my role. The way in which the BRCGS courses are designed, it covers a vast amount of information that is needed by any Food Safety team member.
How did you get to your current role?
Working at FGF Brands was my first job in Canada. I started at FGF Brands on the production line, as a packer. With my drive for continuing growth and a Bsc in Biology from the University of Guyana under my belt, I became a Quality Assurance Technician shortly after and worked on the midnight shift for approximately 3 years. With my hard work, dedication and our company's support of home-grown talent, I was a Quality Assurance Team Leader for some time, Quality Assurance Specialist and now the HACCP/BRCGS Coordinator.
What is your educational background?
I have a B.Sc. Degree in Biology from the University of Guyana, Diploma in Project Management, did courses in French, Business Management and History of the Americas at York University.
What are your career ambitions/aims?
Food safety is a critical part of our day to day lives, which I view with utmost importance. I don't think there is sufficient awareness for people working in the food industry, which I think is a critical issue, we should strive to be more proactive than reactive. My aim is to continue to create awareness among my colleagues and also on a larger scale in the Food Industry.