Following the launch of our new remote audit option, we have published a guidance document to help you prepare for your remote audit to ensure it adds value and supports your business goals.
Covid-19 has significantly impacted on the audit process, and so the use of remote assessment techniques is being adopted into everyday operations at an accelerated rate. Whether for corporate oversight, internal audits, supply chain verification or certification audits, the successful use of remote techniques in auditing will support successful operations. It is clear that remote auditing will not be a temporary substitute solution when things return to normalised operations, and so it provides an opportunity to preview and test future methodologies. Those businesses that embrace remote verification as a new process, and embed it as a tool to support their compliance regime, will be well positioned to improve their future development, and will benefit the most.
Whilst face to face auditing remains the most effective and trusted mechanism, remote auditing has a clear role to play in supporting assurance when access to the site is not possible or appropriate.
We have also produced a one-page infographic that summarises this guidance.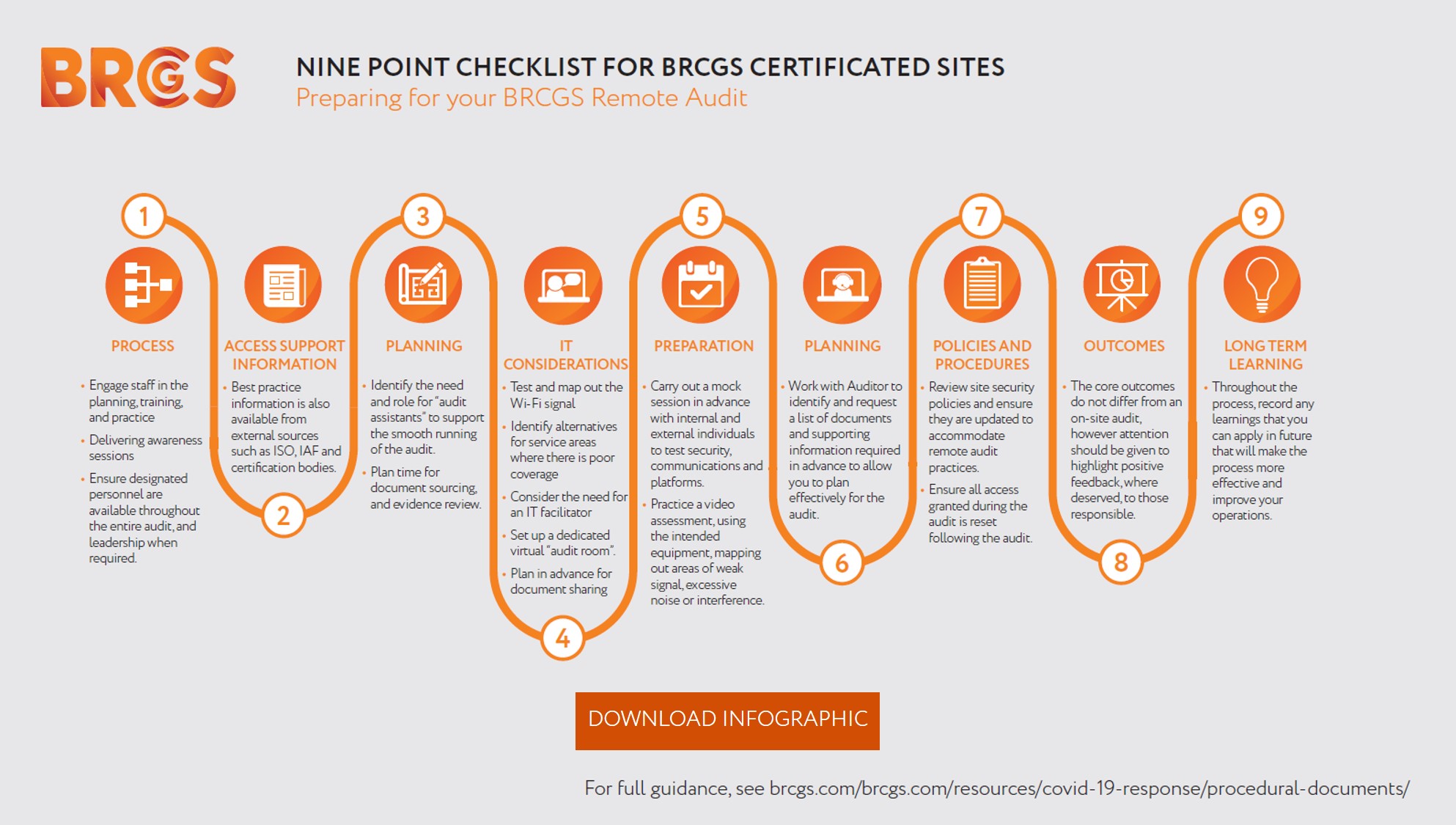 This 3 minute video summary that sets out our 9 point checklist for sites to get the most benefit from a remote audit.