As we close on another successful year, it's time to celebrate our amazing award winners. So, please take some time to read about our amazing winners.
Star Performer Winner, Siarl Siviyer Dixon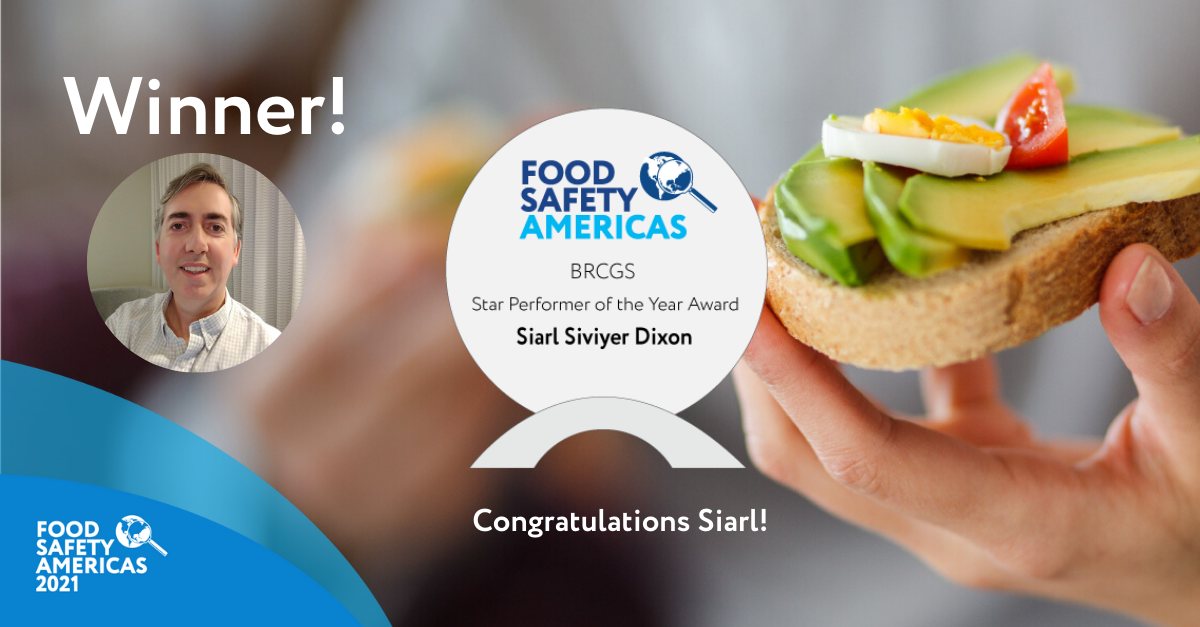 Hearing that my boss nominated me for this award was very flattering. 2020 was difficult for everyone, and every day me and my colleagues thought of those less fortunate than ourselves who were working in essential occupations. If anything good came out of last year it was all of my colleagues and our clients pulled together to pivot into what we called "the new reality". Our team was just excellent - I think of how Loree kept us on track with her organizational skills and how Alfonso didn't shy away from making difficult decisions. Between Hamilton, Karl and Rodolfo 260 remote risk assessments and certificate extensions were conducted. Some days it was risk assessment in the morning, another in the afternoon, rinse and repeat the next day and the next day. It must have been gruelling, but they never complained. Jessica, Mallory and Taylor liaised with clients, auditors and stakeholders and made sure that everyone was fully appraised of their options. 2020 gave us the opportunity to use new technology platforms in ways that may have eluded us in "the old reality" in the years BC (Before COVID). If this award were to come my way, it would really be for my colleagues. They are truly amazing. 
Professional of the Year, Renee Perry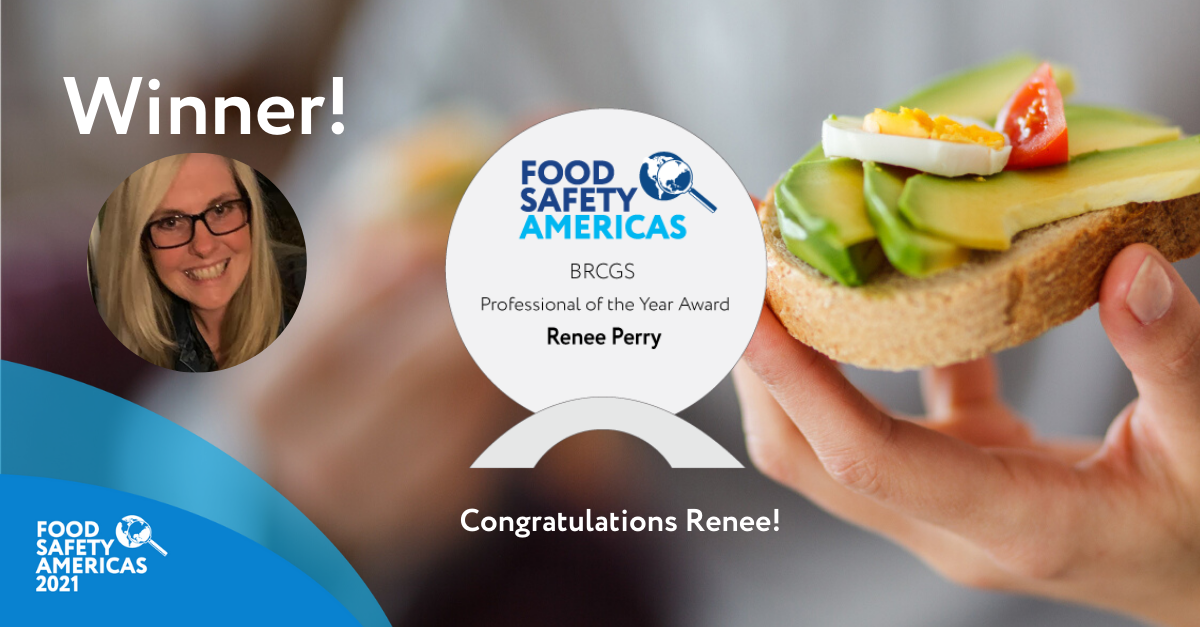 Professionally I would be able to connect with more people on a bigger scale and help to promote the BRCGS Professional as a vital part of the BRCGS Certification Program.  This prestigious award would highlight that CCL & I are setting the standard within our industry and advancing our mission to provide safe and high-quality sushi ingredients in North America.
Being recognized by the BRCGS Americas team will go a long way in solidifying CCL's reputation as a trustworthy brand that delivers safe food. The recognition would Increase both CCL & my visibility within the industry, with suppliers, with vendors and with customers. The award would enable Culinary collaborations to be differentiated from the competition, build trust with peers, colleagues, and customers whilst building morale within the team to continually strive to outpace industry peers. CCL would continue to promote the success and endorse the BRCGS Professional scheme with 37.5% of staff already professionals. Lastly, the award would spotlight CCL's commitment to the BRCGS & Professional program for continuous learning, improvement and enhancing our food safety culture.
Auditor Winner, Kris Middleton
This nomination means an awful lot to me personally and professionally.  I have been involved with BRCGS in some shape or form for the past five years and counting and to be recognized for providing exemplary service by not only our customers but my colleagues, means a lot.  This shows that hard work, perseverance, and dedication to one's craft pays off.  Thank you to BRCGS for the recognition and thank you to all that assisted in my nomination.  Finally, congrats to all the other finalists, and other auditors who were nominated, as this show how appreciated you are and the great you are doing.  Well done! 
ATP Winner, Luis Saucedo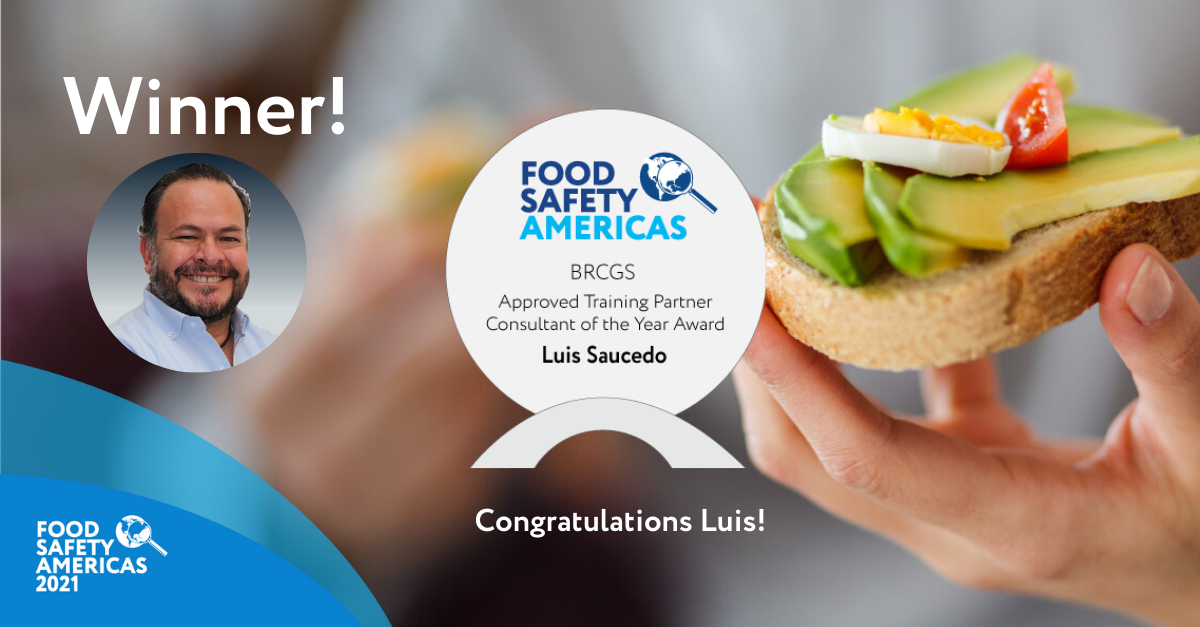 Thank you very much BRCGS for your recognition and appreciation. It has been more than 12 years embracing BRCGS and I became an ATP in 2012 with the intention to spread the word! I thank especially John Oakley, my mentor, my friend and my Compadre, he saw something in my personality and supported me at the time in my baby steps. To John Kukoly, my Friend, a true supporter and whom my sons call "Uncle John", he trusted in me and let me promote and represent BRC[GS] in Latin America for 7 years. To all the BRCGS Team, you're part of my life and my best memories, I hope we can celebrate again in 2022. And I need to thank the almost one thousand delegates that choose Trust Guardians and myself in 2020, the year we became fully virtual and digital, the year that changed the face of the way we live, train and move forward, to all of them, and the BRCGS Professionals we trained, Thank you, Thank you, Thank you…As I always state, Let's Massify Food Safety, it's not a privilege, it's a human right. It's time to better protect consumers and change the mindset of owners, directors and everybody. Let's have more and more "Entertrainings" and BRCGS Professionals, the true Trust Guardians of the Consumers, Brands and the Businesses. Cheers and have some tequilas with me in the next Food Safety Americas, I will sponsor the Mariachis! 
CEO Winner - Mitch Gilgour - Sysco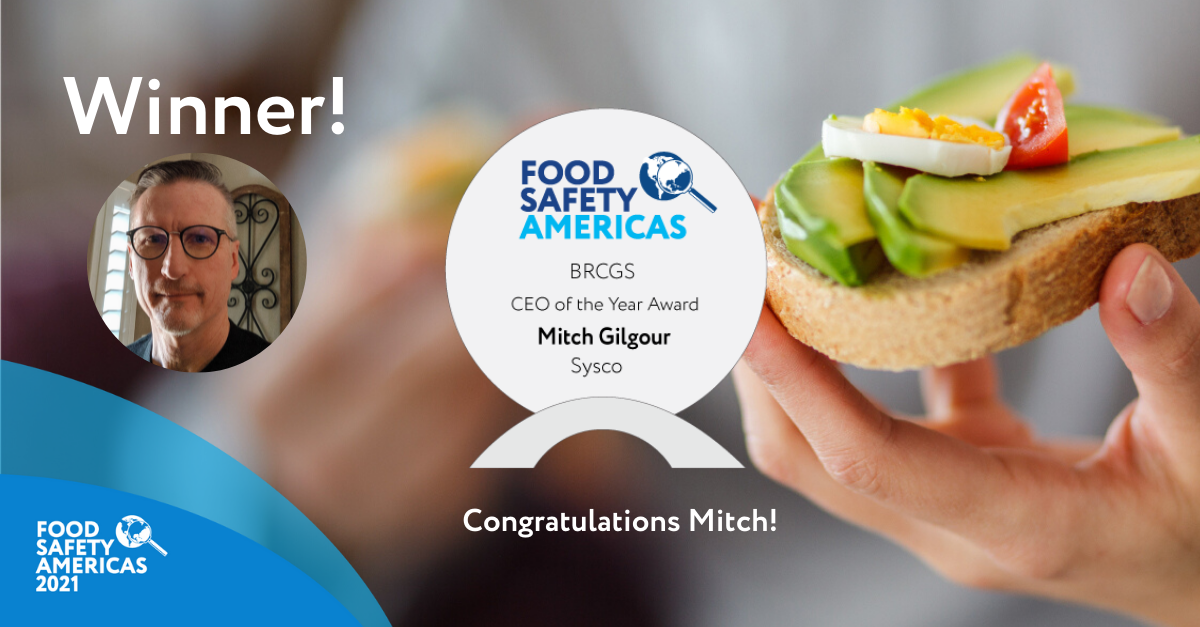 I am deeply honoured to be recognized for this award by the BRCGS.  It is a wonderful, personal complement to be acknowledged in receiving the BRCGS CEO award. Winning this award is an even greater testimony of our FSQA team and Sysco's commitment to food safety.  We are dedicated to improving food safety for the benefit of our customers and their patrons – it is an expectation but it is not given.  Our partnership with the BRCGS has enabled us to continually improve our food safety practices, develop our team, and cultivate a healthy food safety and quality culture.   
CB Winner, QIMA - WQS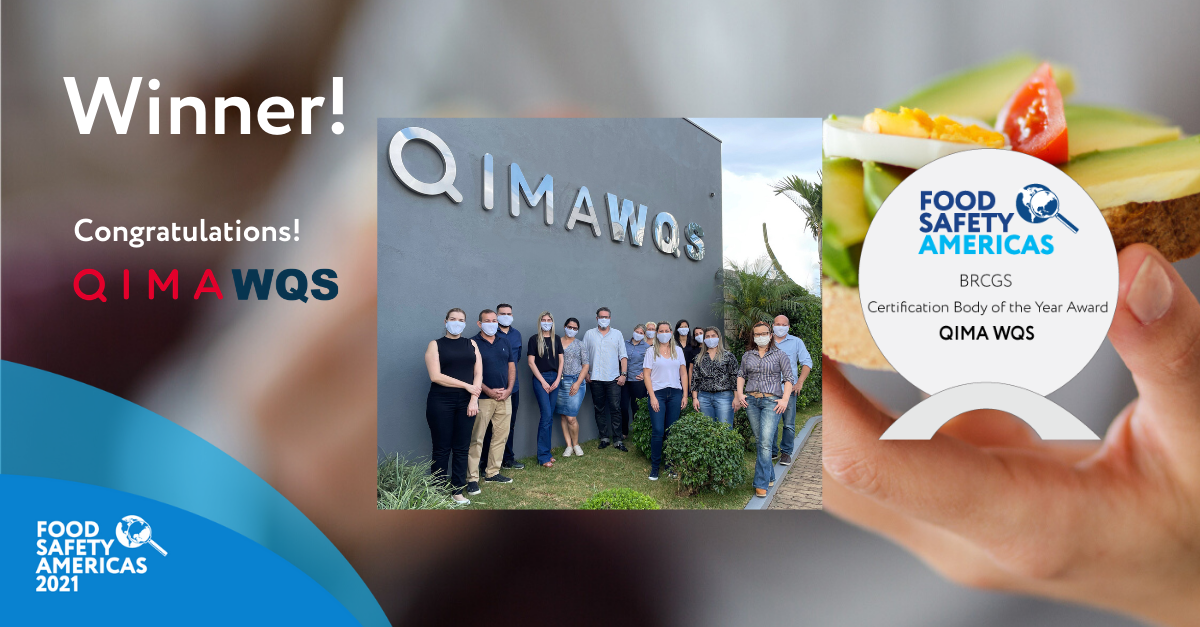 Being recognized as CB of the year would be an immense honor to every single person that's part of the QIMA/WQS Team. BRCGS is one of the strongest GFSI schemes and its recognition would be a true privilege. We have become more resilient, resourceful, and supportive during this last year, and winning would be the final testament to that. Honestly, just been shortlisted already gives us a sense of pride in everything we have achieved. We've been accredited since 2012 and have always worked towards keeping our 5 Stars. It has not been an easy road, but we've grown stronger and better with every obstacle. Our commitment to building food safety and trust among consumers is more palpable than ever. 
Site fo the year Winner - Texas Meat Packers
For the company, it's recognition of all the hard work we have put in the last two years rebuilding. We truly are a new company with our rebranding coming soon.  Doing the right thing is hard, but we did it! 
For me, it's a bit of vindication.  FSQA is a lot of the time seen as the "opposite" of production or the "bad guy". This past year has been one of our best financially and our best FSQA wise.  Coincidence - I don't think so. 
People we would also like to mention
Choosing a winner is extremely hard. It's quite cliché but lots of people deserved to win an award. Therefore, we would like to mention the following people.
Saeid Rad
Saeid was our very first BRCGS Professional and has done a fantastic job taking his career to the next level in recent years. In 2021 Saeid joined our BRCGS Professional global working group to help advise BRCGS of the forward direction of the scheme, Saeid has also done a fantastic job in developing an internal community of product safety professionals within FGF brands encouraging his team members to join the scheme,
Adrienne Abbott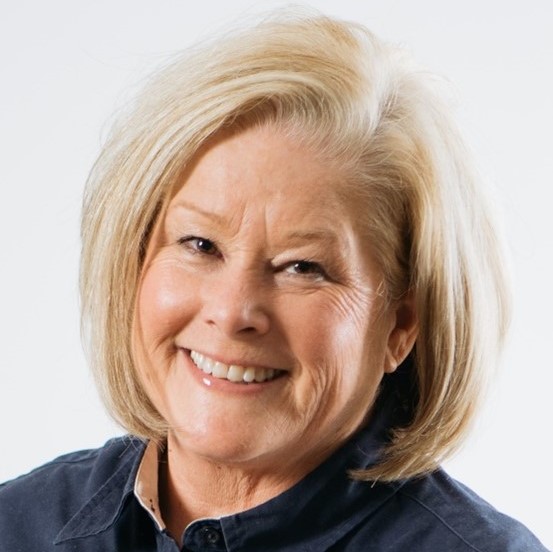 Adrienne graduated from the BRCGS Professional scheme in 2021 and has done a great job in enhancing standards within her site and developing the skills of her team.
Marisol Hernandez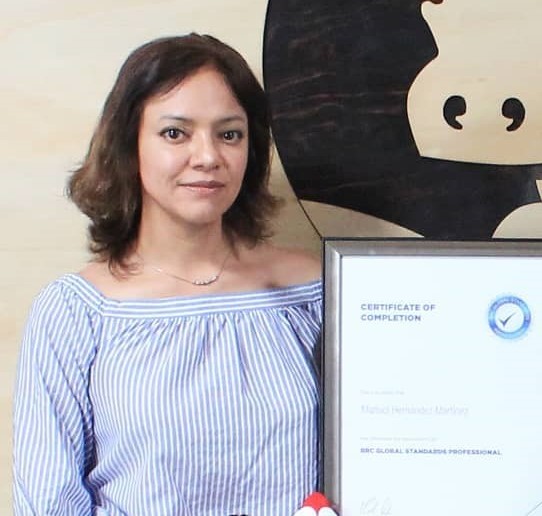 Marisol is a true leader of product safety within Alpura and has not only invested in herself this year but also significantly contributed to improving quality and standards within her organisation.