We are delighted to welcome JD.com, a leading Chinese retailer that carries a variety of products covering from fresh food and apparel to electronics and cosmetics, to our Asia Pacific International Advisory Board (IAB). JD.com sets the standard for online shopping through its commitment to quality, and authenticity. Its nationwide fulfillment network covers 99% of China's population, and provides the same and next-day delivery as standard, a level of service and speed that is unmatched globally.
JD.com joins other leading retailers and producers on the IAB that have a global reach and reputation, to provide strategic and technical input to how BRCGS can continue to address supply chain assurance.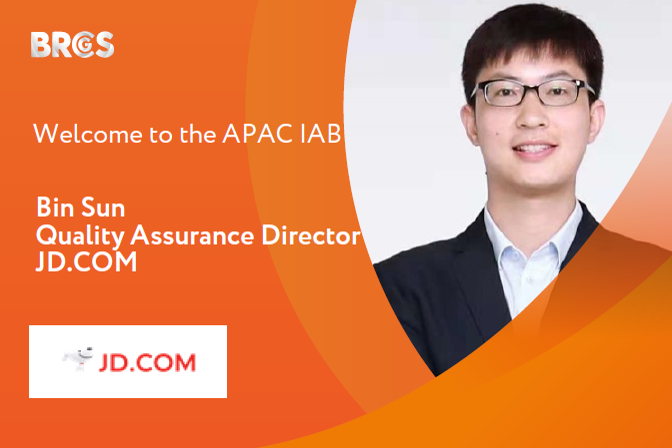 Bin Sun, the Quality Director who will represent JD.com, said that the company is honoured to be a member of BRCGS's IAB and looks forward to sharing JD.com's experience as an e-commerce retailer, and to working with other brands to provide end consumers with safe and high-quality products around the world. Bin, who used to work for Lenovo, is responsible for the quality management system, commodity quality management, brand protection, service process optimization and continuous improvement of the user experience. He is a member of the national e-commerce Quality Management Standardization Technical Committee, Vice Chairman of CCFA food safety committee, and a 6 sigma black belt from the China Quality Institute.
Further information about the International Advisory Boards and member information can be found on our Governance page.