BRCGS announced the second set of award winners at the first BRCGS Connect, which took place in Austin from 28-29 September 2023. 
The awards recognise individuals and organisations who are committed to developing the BRCGS certification scheme and the wider food safety industry in the Americas markets. There are one set of awards for both BRCGS Connect 2023 conferences (Toronto and Austin) and the previous winners were announced at the Toronto event in June.
Award categories and winners


BRCGS Certification Site of the Year (Americas)
LSG Sky Chefs/Norris Foods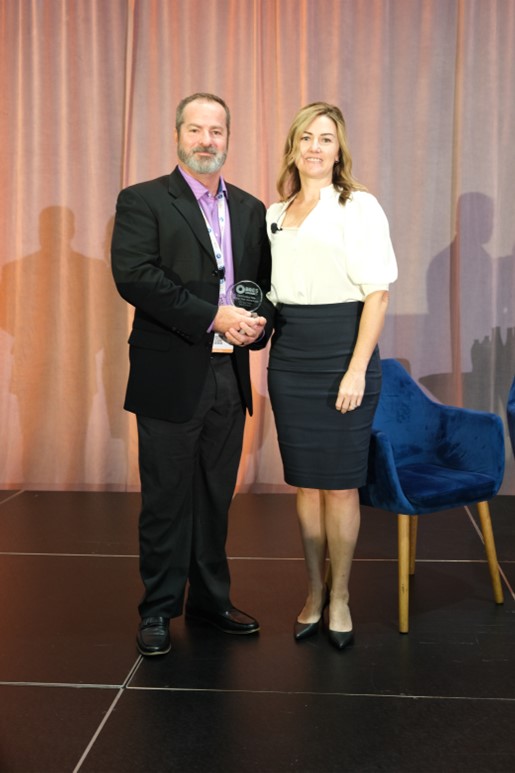 BRCGS Professional of the Year (Americas)
Jennifer Hughes
CEO Award (Americas)
Sharon Birkett
Frank Webb from LSG Sky Chefs/Norris Food Services said: "Since 2010, LSG Sky Chefs/Norris Food Services has been fully committed to the BRCGS platform, and treat it as a roadmap for how we operate, not just an audit to be passed. We believe that Commitment leads to Culture, which leads to Compliance. This award validates our strong food safety culture, which has led to 8 perfect audits (4 for each plant) out of 25! Our entire team 'lives BRGCS' every day, and it shows through this fantastic award."  
Jennifer Hughes said: "I am very blessed and honored to receive the BRCGS Professional of the Year (Americas) award. It is a privilege to be recognized for the skills that I have learned and implemented by becoming and maintaining my Professional status. Winning this award helps motivate me to continue to strive for excellence and grow as a BRCGS Professional.
I encourage everyone to become part of the BRCGS Professional program. It provides a comprehensive way to develop skills and knowledge about the BRCGS standard and food safety in general. Being a BRCGS Professional helps people make connections, which leads to sharing information and collaboration. As many different people have said, "Food safety is not proprietary." Due to connections made within this program, the BRCGS Professional program and the BRCGS standards are making food safer across the globe."
Sharon Birkett said: "I am honored to receive the BRCGS CEO Award. The BRCGS standards are embedded deep in the OSI Group organization and every OSI BRCGS certified location is proud to be a certificated member of BRCGS. It is humbling to receive the recognition because food safety has been my lifelong passion and mission, every person should expect the food they consume to be safe. I am proud to be a contributing member of the BRCGS International Advisory Borad and love seeing how BRCGS takes on the emerging food safety trends. BRCGS Professional is an excellent way to skill up the food industry for those who make food safety decision every day. The curriculum is flexible to meet the needs of the organization and continues to drive excellence in learning and skill development."
BRCGS Connect is a new event series designed to bring together industry professionals globally through a series of local events held in key locations around the world. The aim of these events are to connect locally with our partners, specifiers and manufacturing facilities to learn, network and share best practice in a familiar face-to-face environment.
Notes to Editors

About BRCGS
At BRCGS, we champion the highest quality. Improving trust in supply chains, through rigorous application of our Standards, we deliver products and services with global relevance and industry expertise. BRCGS is the trusted validation that strengthens Brand, Reputation through Compliance.