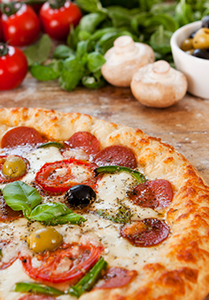 Food Safety Level 2
BRCGS e-Learning has been designed to allow you to choose the courses and content that suit you best. This means you can focus your attention on the particular areas that need improvement, rather than taking a generic course where only one or two modules are relevant to you or your business. This e-Learning course is Available in other languages.
Food Safety Level 2
Public confidence in terms of food safety is a major concern for any business in the food sector. With increasing public, media and legislative scrutiny, food businesses need to get it right first time, every time.
This innovative, multi-device e-learning course provides learners with the knowledge they need to go on to achieve a Level 2 food safety certificate in catering, manufacturing or retail and is also ideal for employees involved with handling food.
The course content has been written by leading experts in the field of food safety and covers 10 topics with knowledge being tested by 45 multiple-choice questions, spread across all modules.
These modules include:
- Introduction to food safety
- Microbiological hazards
- Food poisoning and its control
- Contamination hazards and controls
- HACCP from delivery to service
- Personal hygiene
- Food premises and equipment
- Food pests and pest control
- Cleaning and disinfection
Please note to gain access to this course you will require an authentication code. These codes are only sent Monday – Friday 9am – 5pm GMT.