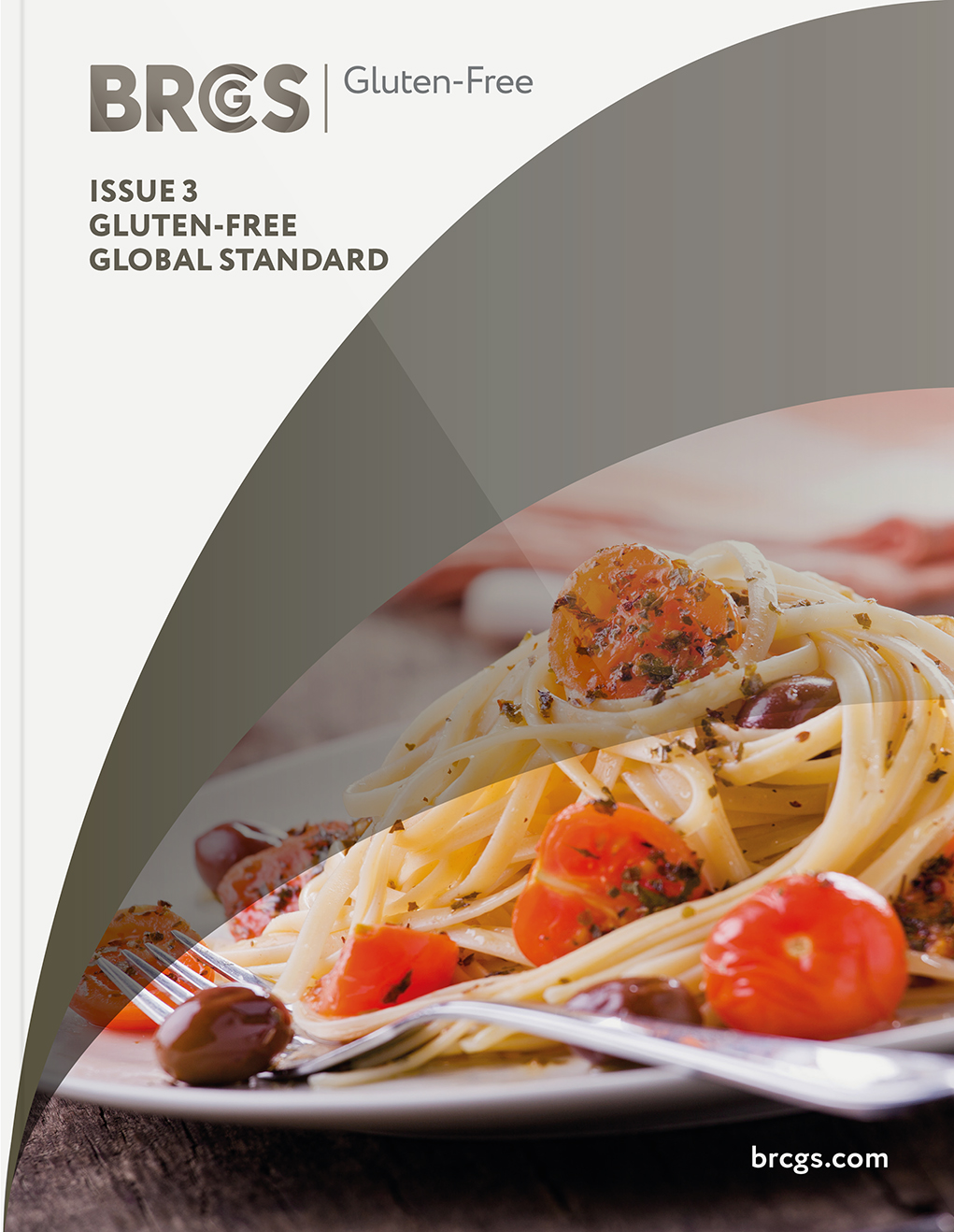 Gluten-Free Certification Program Global Standard (Issue 3)
SKU: 978-1-78490-118-9

Publish Date: 15 February 2019

Size: A4

Publisher: BRCGS
An increasing number of consumers suffer from celiac disease or non-celiac/coeliac gluten sensitivity. There is no cure for people suffering from these ailments and the only remedy is to adhere to a strict gluten-free diet, for life.
Millions of consumers worldwide are looking for gluten-free products but confused and overwhelmed by the huge number of gluten-free label claims in the market. They are looking for a way to identify safe, reliable gluten-free products they can trust, hence the development of the Gluten-Free Certification Program (GFCP).
GFCP is a set of voluntary certification standards based on preventative, science-based approach for managing the safe production of gluten-free products – The Gluten-Free Certification Program. The GFCP was established with consensus from consumer and industry associations, retailers, manufacturers, and government agencies.
Key Program Objectives Include
· Helping consumers to make clear and informed safe, gluten-free product choices
· Increase ease of access to gluten-free products
· Broaden the scope of available gluten-free products
· Create awareness with medical doctors and other medical practitioners
· Be trusted by consumers seeking gluten-free products
The Program is recognized by consumer celiac/coeliac societies, Brands may communicate these endorsements to consumers by using the accepted certification trademarks on product packaging and marketing collaterals. Products displaying a GFCP trademark have been manufactured in a facility which successfully undergoes a robust, non-biased, annual third-party audit.
To learn more about the BRCGS Gluten-Free Program and to register for Issue 3 Training CLICK HERE