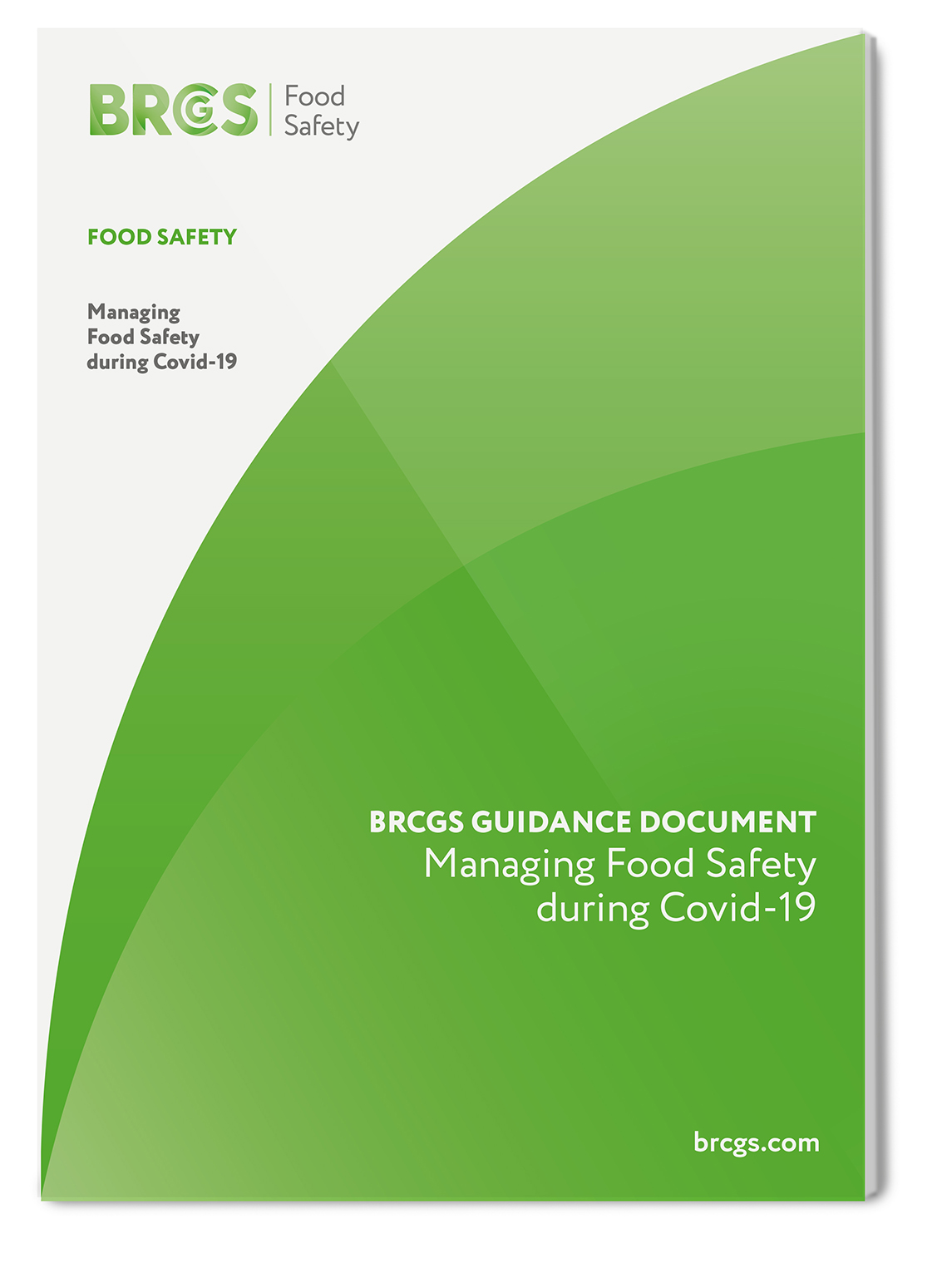 Managing Food Safety During Covid-19
SKU: 978-1-78490-414-2

Publish Date: 27 April 2020

Size: A4

Publisher: BRCGS
The restrictions which many countries have brought into place to manage the spread of Covid-19 have in turn severely impacted the food industry. Consumer buying patterns have changed resulting in panic buying testing the ability of some food chains to respond, whilst on the other hand closures of food service outlets and non-food retail has resulted in loss of markets for others.
Much of the focus in factories has rightly been on changing the way that we work introducing social distancing and new working practices to safeguard the health of our workers.
Expert advice including that of WHO is that Covid-19 is not transmitted by food.
The changes which we have all had to make do however introduce new challenges to the way that we manage food safety as we come to terms with potential disruption to supply chains, staff absenteeism and an influx of new temporary workers to the food industry.
This guidance document has been produced to complement the BRCGS Food Safety Standard. It is intended to help managers fine tune their food safety management systems to cope with the new position which the food industry now faces.
The document has been laid out to follow the flow of subject areas within the BRCGS Food Safety Standard for consistency. It is published alongside a developing set of complimentary subject guides, useful links and webinars which are all available in the Covid-19 resource centre on the BRCGS website brcgs.com
It is a requirement that all suppliers undergoing a BRCGS audit to the Food Safey Standard Issue 8 have access to an official copy of this Standard.
Use of BRCGS intellectual property
Information on how you can use BRCGS Standards, guidance and published content can be found here. You can also find a list of answers to common questions on how BRCGS content can be used here.