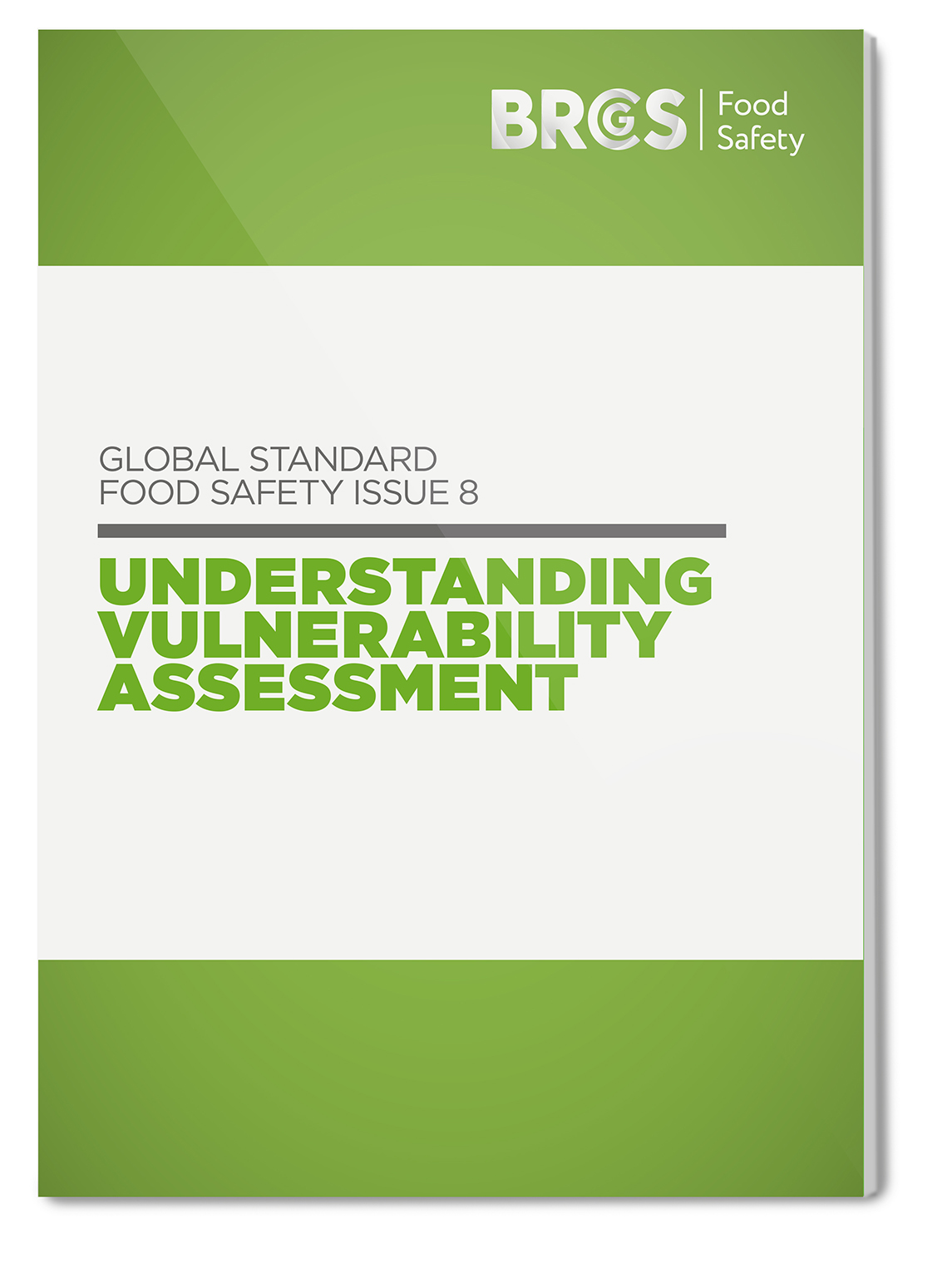 Global Standard Food Safety Issue 8 Understanding vulnerability assessment
SKU: 978-1-78490-374-9

Publish Date: 14 January 2019

Size: A4

Publisher: BRCGS
The Global Standard for Food Safety defines food fraud as the fraudulent and intentional substitution, dilution or addition to a product or raw material, or misrepresentation of the product or material, for the purpose of financial gain, by either increasing the apparent value of the product or reducing the cost of its production. Examples include:
• replacing or substituting ingredients with cheaper alternatives (e.g. undeclared substitution of extra-virgin olive oil with lower grades of olive oil or oils of other botanical origin)
• undeclared dilution of genuine ingredients (e.g. the dilution of fruit juices and fruit preserves with undeclared cheaper fruits or sugar syrup)
• deliberate mis-labelling (e.g. of the animal species in a meat product)
• making false claims regarding provenance or origin (e.g. claiming organic status or making a false geographic or varietal claim)
• counterfeiting to copy a well-known brand (e.g. by falsification of records and/or packaging to make inferior products, such as cheap alcoholic beverages, appear to be premium products or well-known brands).
Food fraud and the deliberate adulteration of products and ingredients are not new issues and have been in existence for a long time; they are global problems not restricted to any particular country or region. Recently, there have been numerous well-publicised incidents.
Use of BRCGS intellectual property
Information on how you can use BRCGS Standards, guidance and published content can be found here. You can also find a list of answers to common questions on how BRCGS content can be used here.