Last year we launched a suite of new solutions to support certificated sites and brands to maintain supply chain fluidity and confidence. Given travel restrictions, local lockdowns and site access restrictions, we introduced a remote audit solution to demonstrate reassurance that they continue to operate to high safety and quality levels where a physical audit is not possible.
We have continued to work closely with our International Advisory Boards and other Brands who use BRCGS to ensure that there is acceptance that remote audits will be accepted in cases where a site cannot have a physical and certificates is about to expire. 
At a glance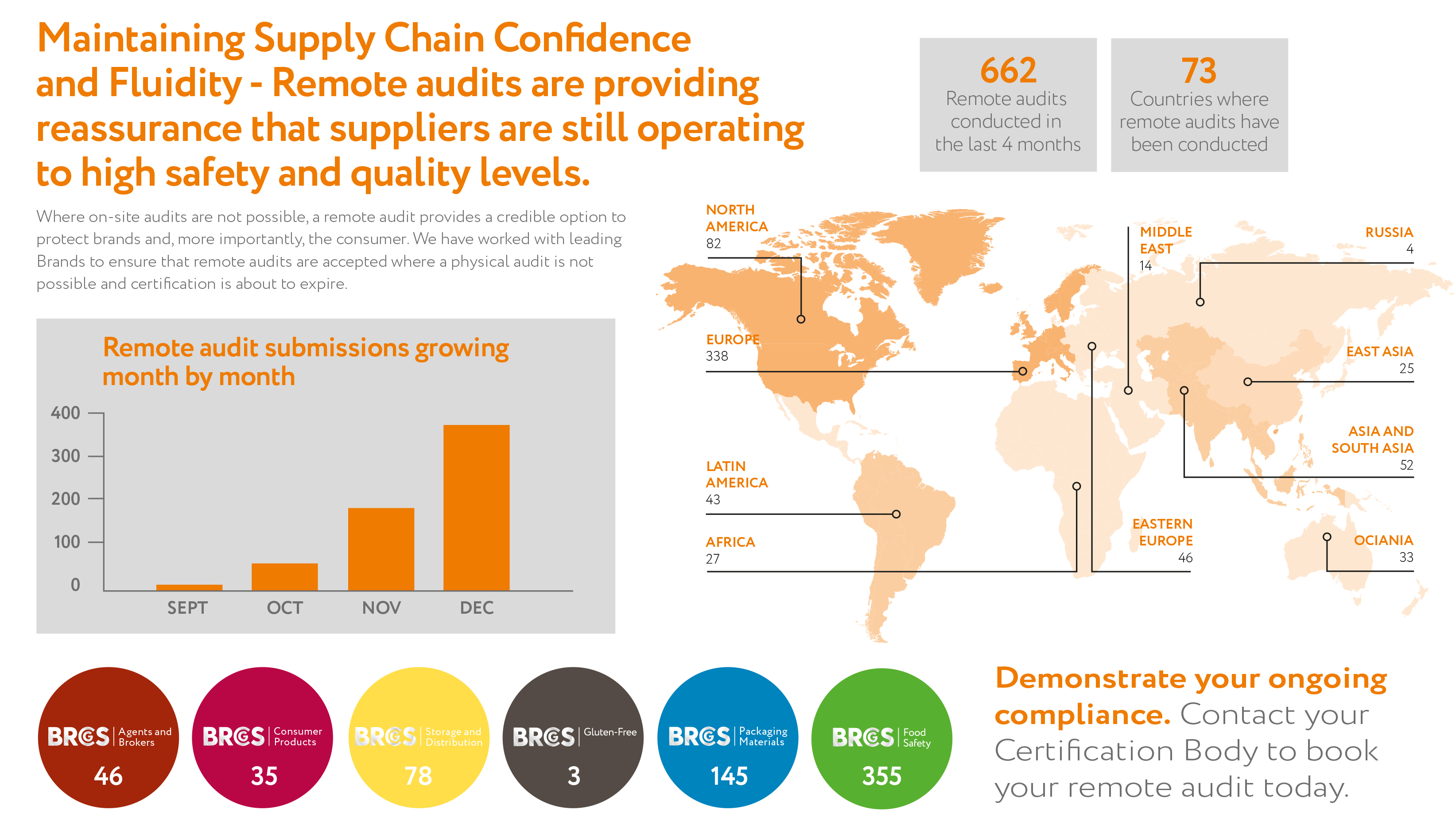 This acceptance has seen the number of remote audits grow rapidly in the last four months with 662 completed across 73 economies. For support, we recently published guidance on how to get the most benefit from your remote audit.
To demonstrate your ongoing compliance, contact your Certification Body to book a remote audit today.