Programme Details and Enrolment
If you are looking to grow your career with a new path of professional development that provides international recognition of your achievements, and the value of which recognised by leading brands and retailers, then BRCGS Professional is for you.
Discuss your options with the BRCGS Professional Team today
The programme consists of three modules, which all need to be completed to graduate as a BRCGS Professional. This ensures you have covered the breadth of learning required to implement, maintain and embed BRCGS Standards within your site. You can tailor your learning based on your job role, prior learning and expertise.
To complete the programme, you can expect 7-11 days of classroom learning, with workplace assignments included for some courses. That means you can gain your Professional qualification in a little as three weeks, even sooner if you've already completed some of the modules.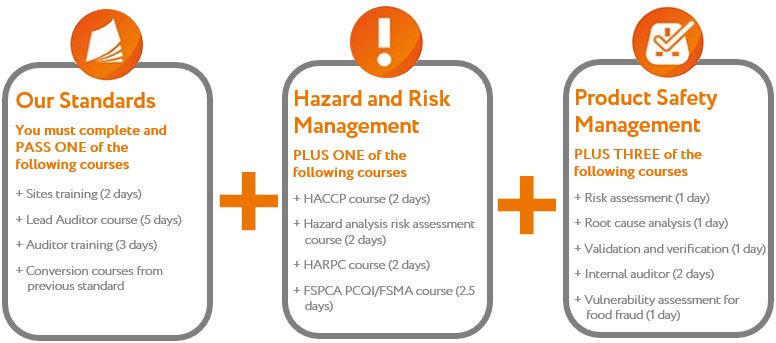 Note: All courses completed must be BRCGS-approved courses. This means they must be delivered by the BRCGS Academy or by an Approved Training Partner (ATP) – with the only exception of HACCP, HARA, HARPC and PCQI courses.
Discover Professional Fast Track Courses
How to Enrol
Enrolment is free of charge for anyone working at a BRCGS certificated site and there is no limit to the amount of people that can join. To enrol, your first step is to complete the short form below and we will guide you through the rest of the process.
Other useful information: